Medical Answering Service & Call Center Services for the Healthcare Profession
With the restrictions and limitations being placed on the medical community, physicians are walking a fine line. How do you stay profitable while providing your patients with exemplary health care?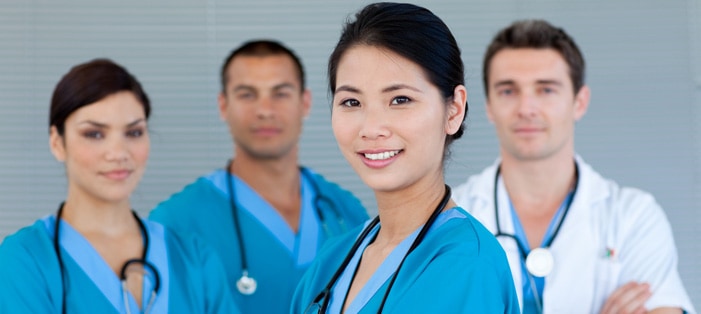 Practices need to keep costs down but also need to provide excellent customer service to keep their patients satisfied. MAP's medical answering service can help reduce costs and improve customer satisfaction by:
Having highly-trained live receptionists handle incoming calls allowing your in-house staff to focus on providing an excellent patient experience.
Coordinating medical appointment scheduling
Dispersing all types of information in real time
Screening and routing non-urgent matters to the proper office staff and assure doctors are receiving only the calls they should be receiving.
Overflow Calls. Bilingual Services. 24/7. And More
At MAP we really do tailor a medical answering service design that suits your individual needs and practice requirements. We promise to take special care in the way we handle every call, and with privacy issues in the forefront, you can be rest assured that MAP is HIPAA compliant deploying the most advanced privacy practices in the answering service industry.
You and you staff will gain access to our proprietary online medical portals that provide you real and dynamic call management tools, sophisticated call tracking analysis, graphs, charts and a complete "online dashboard" look at how we are performing for you.
Whether you are a small to medium physicians group or a large inner-city hospital, MAP has the tools, the experience and the IT expertise to deploy and integrate an answering service and call center solution that is frankly second to none!
Answering Service For Healthcare
LIVE CALL – MEDICAL
View a phone recording of how a MAP receptionist assists this caller in a real life scenario for a medical office.
Since 1991, MAP Communications has been answering medical calls 24 hours a day. Contact us today and see why doctors and healthcare professionals all across the USA trust us to handle their calls.
Here's a few articles if you'd like to read more about our answering services and your medical organization:
How A Call Overflow Answering Service Can Help Your Medical Practice
Answering Service For Healthcare
Live Video Explaining Medical Answering Services