Professional Call Center and Answering Service for Small Businesses Like Yours
When it comes to building and maintaining your own business, you've got to be a jack-of-all-trades. Not only do you need the business savvy to balance the books and keep the lights on each month, but you're also likely managing employees and juggling customers at the same time. That's not an easy feat, and such expert jugglers deserve to be commended.
At MAP, however, we believe small business owners deserve more than just admiration. We believe they owe it to themselves to delegate to only the finest virtual receptionists in the entire country. That's where we come in with our award-winning answering service for small businesses.
For thirty years, MAP has provided custom call center solutions for companies of all types. This experience has led us to become a leader in the phone answering service industry. It's our commitment to communication, collaboration and customer service that keeps clients returning to MAP time and time again.
Fully Customized Small Business Call Center and Receptionist Solutions
MAP Communications answering service for small business is the missing piece for many entrepreneurs struggling to have it all. Why spin so many plates when you can hand them off to MAP? Our virtual receptionist services allow small business owners to forward their calls to a team of professionals. This means more time in their day for focusing on the critically important tasks that are so often disrupted by the phone ringing.
In the digital era, it's easy to convince oneself that voicemail can do the job of an administrative assistant. The reality is, though, that most people simply hang up instead of leaving a message. Think about it honestly: when is the last time you left a voicemail for someone and expected them to return your call? While we often send calls to voicemail without a second thought, it's rare that we leave voicemails ourselves. It's a paradox easily solved with an answering service for small business!
It's easy to commit a phone call faux pas like sending an important client to voicemail when juggling multiple projects. However, it only takes the negative aftermath of one such blunder to understand the importance of answering every call quickly with a live representative of your business.
Too often, missed calls mean missed opportunities. Fail to answer the phone, and you could run prospective customers off to your competitors instead. Given the global nature of most industries today, you can't bank on being the only service provider in town. Even without local competition to worry about, there's an entire world of small businesses just waiting to take over your share of the market.
With the best small business answering service, you can ensure you never miss a call. MAP can help you grow your business by capturing more leads and ensure all callers are treated to the kind of customer service that will have people recommending you to their friends. When you partner with MAP as an extension of your business, you're likely to even discover you've earned a newfound reputation for stellar service.
The Multitasking Myth and the Art of Delegation for Small Business Owners
Most people like to think they're pretty good at multitasking. This is especially true in the workplace. Why devote your entire attention to answering emails if you can do so while also listening to voicemails, chat with colleagues and file paperwork at the same time? The myth of multitasking has us believing we're accomplishing more this way, but the reality is far different. 
Studies show time and time again that multitasking actually inhibits productivity. Every time we switch to a different task, there's a mental reset that has to happen. Though the adjustment takes only seconds, those moments add up fast. This is especially true for small business owners who are trying to prioritize sales, leadership and the customer experience all at once. One of the best time management tips for work is to resist the urge to multitask and instead learn to delegate effectively.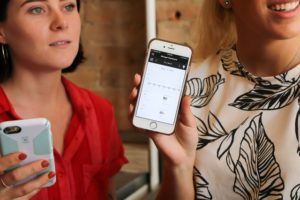 While it's tempting to lean into the huge amount of responsibilities associated with running a small business, the most effective entrepreneurs rely on delegation instead. Assuming too much responsibility inevitably leads to burnout, which is why so many successful business owners opt to  use a virtual receptionist for small businesses instead. 
Time management help can be difficult to ask for at first, but once you begin practicing the art of delegation, you'll reap rewards almost instantaneously. An answering service for small business, for instance, can offer 24/7 accessibility for customers, giving leadership the freedom to focus on daily operational duties without distractions. Plus, using such a small business virtual receptionist service can save money on staffing costs and reduced turnover rates. 
Capture Leads While You Sleep
Call handling overflow services won't stop when you head home from the office at the end of the day. Because our representatives are available 24 hours a day, your callers can dial in at the times most convenient for their schedules. This greater availability means capturing more leads – even when you're at home relaxing and recovering after a long day.
Of course, not all leads are created equal. Our call center for small business can also help to qualify each lead. Using your specific requirements to qualify new opportunities, agents can politely inquire about details and pass along only the most viable leads. These duties might normally require hours of phone tag between your team and prospective clients. With an answering service for small business at the ready, lead qualification can be handled on the spot. 
Overflow Solutions for Your Busy Season
It's easy to anticipate some busy seasons – many businesses see a spike around the holidays, for instance. Sometimes, though, your office might be inundated with calls unexpectedly. No matter the reason for your higher than average call volume, call center services for small businesses from MAP Communications can help lighten the load. 
While you might be tempted to bring on more team members for such busy periods, call volume is sometimes hard to predict. With MAP, you're only paying for the calls we actively take. When hiring a new employee, you've got to pay them regardless of how many calls they handle during their shift. The cost savings of partnering with an answering service for small business is obvious.
The Custom-Tailored, Affordable Answering Service Small Businesses Require
Many small business answering service providers can be expensive and impersonal. Too often, these services outsource incoming calls to centers around the globe. That's not so with MAP. Our team is based entirely in the United States, with bilingual employees on hand to dive into conversations in the caller's language of choice. We work hand-in-hand with our clients to develop highly specific scripts and custom messaging, so our team and your team are always on the same page. As a savvy entrepreneur can tell you, such comprehensive customer service can result in higher customer retention rates and lead to a positive buzz surrounding your company. You will end up with the golden ticket of word of mouth referrals and a stellar reputation.
Even the most affordable in-house receptionist can't compete with our rates, either. Imagine paying a highly-trained, friendly and resourceful employee to answer phones 24 hours a day. You'd likely need to spend several weeks training them, arrange for multiple employees to cover the late-night shifts, and ensure they are providing the absolute best customer service possible. You'd owe them benefits like health insurance and time off, too. Don't forget about outfitting them with the latest tools, resources and professional development to ensure they're delivering the best possible service. That's a tall order for a small business owner already short on time and capital.
Even if such an arrangement could be worked out, it's easy to see how such salaries could explode your budget for talent. By using MAP's answering service for small businesses, you can design your own custom telephone answering plan to fit your unique criteria and ensure someone is always available to answer. The icing on the cake? We do so for a fraction of what it would cost to bring on your own in-house receptionist.
The Best Answering Service for Small Business Provides the Administrative Support You Deserve
MAP can offer so much more than just live answering service for small businesses. There are hosts of other valuable resources we can help provide. In addition to our reliable, knowledgeable call representatives answering your calls, we can also ensure messages are relayed in an accurate, efficient method. Our team can also set appointments with clients and colleagues, managing your calendar with ease. In turn, you'll gain a healthier work/life balance while maintaining your high standards for both efficiency and customer service.
If you always do what you've always done, you'll always get what you've always gotten. Anyone hoping to revolutionize the way they do business should consider partnering with a business answering service like MAP. Whether your small business requires 24-hour call center support, after hours answering service, or call overflow assistance, we are always available to be the friendly frontline of your company. Beyond simply acting as your virtual receptionist, we provide a collection of account management tools available in our secure online portal. There you can view all your call details, make necessary updates, and even gain valuable insights thanks to your call data that you won't find anywhere else
Small Business Telephone Answering Live Call Recording and Reviews
View a call recording of how we provide receptionist service for small business by listening to how our agent assists this caller in a real call. This type of quality from our live receptionist for small business is exactly the level of professionalism you can expect. After you take a listen, see what others are saying by reading some of our small business answering service reviews.
Utilizing MAP Answering Service for Small Business will allow you to:
Concentrate on growing your business while providing your new and existing customers with an extremely professional phone experience 24 hours a day. You can even have "certain types" of calls transferred directly to your cell phone versus just a message being taken
Prioritize callers, because we'll obtain all the important information from them
Have peace of mind, knowing that someone is dealing with your callers' concerns with care, when you're not able
Design a custom telephone answering service or call center solution to fit your own unique criteria
Supervise and manage your staff, your jobs and activities and measure our performance with sophisticated and dynamic online tools
Appear bigger than you really are: your callers will enjoy a professionally branded phone experience, but won't know the person they are talking to isn't sitting in your office (unless you would rather us disclose that information)
Compete with medium and large sized companies by being available to help customers and capture more leads around the clock
Our professional small business answer service ensures all your calls are handled with care. Simply forward your phone line to us whenever you are busy and want to use your customized, virtual answering service for small businesses. We're ready to jump in as an extension of your team after hours, in call overflow situations, or anytime 24/7/365!
MAP Small Business Answering Service Reviews
See what more small businesses have to say about MAP Communications.
More Than Just a Call and Message Service, MAP Provides the Top Answering Services for Small Businesses
When you choose us as your small business answering service, you're not just paying a few dollars each month for a service; you're actually hiring a team of professionals who have a vested interest in helping you succeed. That's because we are an employee owned company and your success is ours. Since the satisfaction of your callers is tied directly to our effectiveness, you can rest easy knowing we treat customers the way you would.
See for yourself why MAP is the favorite call center of small businesses across America. You'll be surprised how quickly and completely an answering service for small business can change daily life. If you're ready to give MAP a try, reach out now for a risk-free, seven-day trial. There's no obligation and no commitment required on your part. Simply click here, or call us for more information.
Here's a few articles if you'd like to read more about our answering services and your small business:
How an Answering Service 7-Day Free Trial Can Change Your Business
Run a 24-Hour Business between Nine and Five with an After Hours Answering Service
Using a Small Business Answering Service to Balance Work and Family Time