Whether you are mowing grass during the summer or plowing snow in the winter, our customized answering services for landscaping professionals has got you covered.
Something about loud lawn equipment and important phone calls don't seem to mix well. If you're a landscaping professional, perhaps you have experienced this. Imagine being hard at work getting the job done with a mower or trimmer, and then you feel it. Your phone begins to ring in your pocket. Your only options are to stop your work, shut off your equipment and take the call, or miss a potentially important business inquiry on the other end of the line. At MAP Communications, we've solved this problem and built the best landscaping answering service programs in the industry to revolutionize your lawn care business.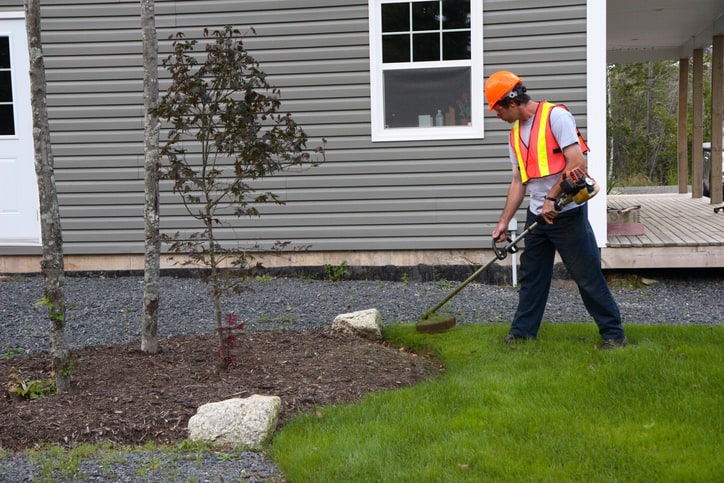 You may be in the weeds at work, but you will never be overwhelmed with phone calls. MAP is able to handle even the highest level of call volume; yet each call is managed with unique attention by our trained staff of virtual receptionists. With our landscaper call answering service, you will have a full team of experienced representatives at your disposal to handle all of your incoming calls. We understand that you don't want to miss a call whether it's regarding a big ticket job like installing pavers or even an inquiry about weekly lawn mowing as those can turn into lifelong customers.
Our bilingual virtual receptionists for contractors know the ins and outs of the landscaping business and they can handle tasks such as scheduling, quoting, call forwarding, taking messages and so much more. Plus, with MAP, you'll never miss an important message because our live answering services for landscapers are available 24/7 to handle all incoming calls. Think about the potential business you may be losing due to mishandled or missed phone calls. With call answering for landscapers like you, your customers will experience a new level of professionalism; a trait that will really set your business apart from competitors.
MAP COMMUNICATIONS LANDSCAPING ANSWERING SERVICE AND CALL CENTER SOLUTIONS CAN HELP YOU BY:
Handling all calls with a specific goal in mind – keeping customers happy, growing your landscaping business, and strengthening your brand are all concepts that MAP call agents have in mind with each phone call.
Serving as a 24/7 live receptionist you will never miss an emergency or urgent call.
After hours answering service and support.
Giving your customers the feeling that they are valued by your company.
Providing dynamic and helpful online tools that help supervise and manage your staff, greatly helping with accountability.
MAP is based in the U.S. and is available 24 hours a day / 7 days a week to help answer any phone calls. We want to show landscaping companies how call management and answering services can greatly improve their business. MAP Communications call agents have the knowledge to answer all types of questions about your landscaping services; providing an exceptional calling experience for your customers.
Here are a few articles if you'd like to read more about our landscaping answering service and how they can assist you as a landscaper:
How an On-Call Answering Service Can Build Your Business
Why You Need a Live Answering Service
How an Answering Service 7-Day Free Trial Can Change Your Business