Hundreds of property managers, apartment complexes, and real estate agents utilize MAP Property Management Answering Services. Find out why.
MAP Communications Property Management Answering Service is all about efficient call handling, accurate message delivery, and of course, friendly service. Whether you are searching for an apartment answering service to handle calls from tenants, or you are an agent requiring answering service for real estate offices, we got your back. We have spent decades providing 24/7 answering services for property managers and we know how to handle the types of calls you receive.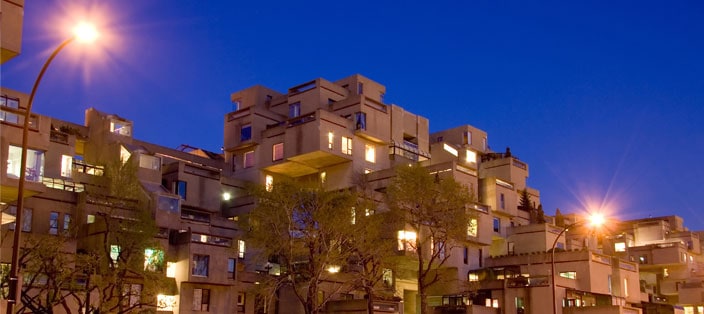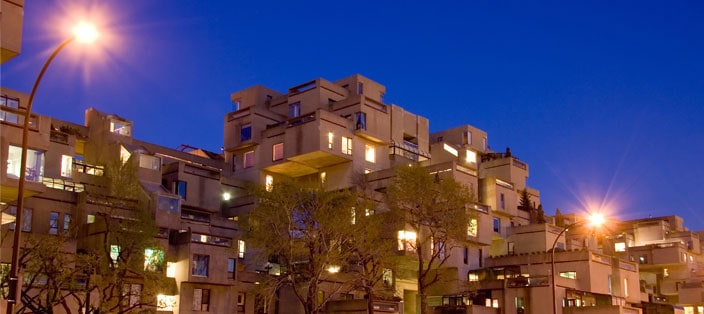 Property Management Call Center Services and Live Answering Solutions
Visit any competitive property management office and you'll notice one thing: the phone doesn't stop ringing. From maintenance workers calling to report on projects to tenants asking for extensions on rent, the phone is always in use in a leasing office. Add in the dozen or more potential calls the average office might get daily from people inquiring about property availability in the community, and you'll understand why so many property managers feel tied to their phones. And what about those tenant calls that come in after hours? Somebody has to answer those too!
Thankfully, there are options for overburdened leasing offices in need of administrative support. MAP Communications offers a wide array of helpful services designed with property managers in mind. With MAP, you can ensure that a person is available to pick up every call your office receives, regardless of time of day or week. This means no more missed maintenance calls, no more lost opportunities to fill vacancies and no more frustrated tenants sent to voicemail.
MAP's 24-hour property management call center service makes it possible for property managers and other real estate professionals to focus on what's most important for their business. By freeing the office staff of their phone duties, MAP allows the entire team to open their channels of communication and get back to what is most important. Rather than putting out fires, your office can work from a place of proactive collaboration. In turn, the calls are handled by MAP's team of patient professionals eager to help tenants, clients, and potential customers in any way possible.
An End to Missed Calls Thanks to Your Property Management Call Center Partner
The property management world is known for its unpredictability. We get it. Emergencies happen. There are few other industries where someone else's heating going out or water main breaking causes you to get out of bed. Prepare for the unpredictable with MAP's property management answering service. By offering 24-hour support, MAP can help address the problems of your tenants before they get out of control. Urgent matters can be forwarded to your on-call maintenance team, while well-trained and highly experienced agents standby to screen less important calls as they take detailed messages for you to follow up with at a more convenient time. Regardless of what kind of call our virtual receptionists receive, you can rest easy knowing your tenants' concerns will be handled with professionalism.
Leasing agents must wear a lot of different hats in their job and can appreciate the skill and knowledge that subject matter experts bring to the table. That's why property managers call in plumbers to repair broken pipes rather than rolling up their sleeves themselves. Consider MAP's property management call center services an invaluable addition to your toolbox of experts. Our team is highly-trained for the specific needs of our clients, and our customizable scripts allow you to control the message you send to callers.
Teaming with a 24 Hour Answering Service for Property Managers Means You've Got Full Administrative Support, Standing By
When it comes to keeping vacancies at a minimum, it's all starts with making sure your current tenants are happy with their leases. Beyond just maintaining reasonable leasing terms, renewals depend largely upon a tenant's overall satisfaction with their interactions with property management staff. Nobody likes being stuck on hold, listening to elevator music while office staff prioritizes prospective tenants. Take care of your current tenants with a highly responsive property management answering service that picks up calls quickly every time the phone rings.
Of course, calls coming in from prospective tenants are just as important. When you've got vacancies to fill, a missed call can mean missing out on an opportunity to close with a great new tenant. With MAP's live answering service for property managers, you'll never miss another inquiry from a prospective applicant. Our team can answer questions about your property, the application process, and anything else you'd like them to communicate to callers.
Keeping in touch with maintenance employees and contractors is also critically important for property managers. MAP can help management keep tabs on projects around the property and ensure lines of communication are free for any questions or concerns that come in from workers. Even if a property manager takes time off, MAP's team will be there to take messages from maintenance workers and contractors and pass them along as needed.
MAP Communications Integrations for Property Management
Don't see the application you use?
Let us know and if we don't already have an integration, we will work towards a solution for you!
Customized Live Support for Your Specific Type of Property
APARTMENT ANSWERING SERVICE
How often do you come into the office and the first hour of the day has your staff going through tenant voicemails only to realize that most of these messages could have been handled with a simple email? Or perhaps there was an emergency last night that needed immediate attention like a broken heater or a water leak? With MAP Communications answering service for apartments, we make sure each tenant gets to talk to a live person immediately. We'll contact your on-call specialist if there is an emergency or we'll put together a thorough message for you if the matter can wait. And we can provide people with answers to their questions about your apartments too. Either way, your callers are taken care of and know they can rely on you for great service. Plus, our apartment answering services can help you keep vacancies to a minimum! Learn more about our Residential Apartment Answering Service.
CONDOS AND HOUSING COMPLEX ANSWERING SERVICE
When you're the property manager for a condo building or high end housing complex, then you've got to pay special attention to your callers. No matter what time of day (or night) it is, you've got to be responsive to their needs. Our professional 24 hour answering service for property managers focuses on professionalism combined with helpfulness at every turn. Your callers will be in good hands when they reach our friendly agents who are always ready to assist.
COMMERCIAL PROPERTY MANAGEMENT ANSWERING SERVICE
While most tenants of commercial spaces are responsible for the bulk of what happens inside their space, there are plenty of things that can be going on outside their control that they may need you, their property manager, for. From improving your client service and filling more spaces with good tenants, to helping with calls regarding issues with your properties, we have got your back no matter when the phone rings. Learn more about our Commercial Property Management Answering Service.
REAL ESTATE ANSWERING SERVICE
Each call is an opportunity to help one of your customers, bring on a new client, or make a sale. Missing those calls is not an option if you want to provide good service as a real estate agent. We'll handle each of your callers just the way you would as we collect information like their basic contact info along with the property they are calling on. And you can customize your script too in order to dial in the perfect answering service for real estate agents and offices. Learn more about our Real Estate Answering Service.
CALL CENTER SERVICES FOR SECURITY SYSTEM COMPANIES
We give your security system business an administrative boost by handling customer service calls and inquiries from potential clients. Whether we are answering questions, qualifying leads, providing customer support, scheduling installations, or assisting with basic tech support, your staff is free to focus on what they do best. Learn more about our Security System Call Center Service.
Call Center Services For Storage Businesses
If you run a self storage business, a call center is an ideal partner to help maximize unit occupancy, improve your storage center's security, and enhance client satisfaction. Available 24/7, our call services for storage companies can be customized to fit the requirements of your facility. Learn more about our Self Storage Answering Service.
Live Call – Property Management
View a recording of how a MAP receptionist assists this caller in a real life scenario for a property management business.
MAP's property management answering service and call center services can help you by:
Handling all calls with a specific goal in mind – from explaining to a tenant where to send a rent check to emergency dispatches pertaining to lock-outs, water leaks, security issues, or whatever your emergency criteria may be.
Assuring your live calls will always be handled based on the property's specific individual response requirements.
Serving as a 24/7 live receptionist Emergency Hotline ensuring that your emergency calls are escalated until the message is 'confirmed received' by your on-call representative.
Tenant and address database sharing for optimal and efficient call flow.
Handling live call overflow.
After hours property management answering service and support.
Providing dynamic online tools that help supervise and manage your staff, greatly increasing accountability.
Giving your callers peace-of-mind, knowing that their issue or emergency has been heard and will be handled in a timely manner, which can also help minimize liability issues.
From major events like fires and floods, to non-life threatening events like no heat or hot water, your calls are handled accurately and appropriately.
Streamline the Property Management Process
Allow our virtual receptionists to handle the phones while you focus on what most needs your attention. Because MAP Communications is based in the United States and is available 24 hours a day, seven days a week, commercial and residential property managers alike can rest assured that they are represented with professionalism and skill. We're ready to show you how MAP can help grow your business and ensure the satisfaction of current tenants by professionally handling every call that comes your way.
Eager to put us to the test? We're just as eager to prove ourselves. Give us a call or fill out this short form to begin your free trial of our live telephone answering service for property management.
Here's a few articles if you'd like to read more about our answering services and your property management company:
Run a 24-Hour Business between Nine and Five with an After Hours Answering Service
How an Answering Service Can Improve Office Workflow
Make the Most of Your Staff's Time With an Answering Service