Hundreds of property management and apartment complexes utilize MAP. Why?
MAP Communications Property Management Answering Service is all about efficient call handling, accurate message delivery, and of course friendly service. Our helpful agents have the ability to screen your calls according to the specifications you provide so as to only deliver true emergencies to your on-call staff while office calls can be delivered to you via e-mail, fax, on your own message center portal on our website, or a combination of the above.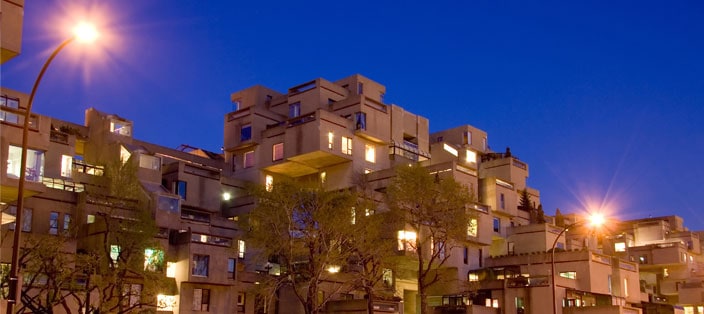 No matter what type of property management company you are, we have the ideal live support solution for you. Whether you need an apartment answering service to handle calls from tenants, or you are an agent in need of answering service for real estate offices, we got your back. MAP Communications has spent decades providing 24/7 answering services for property managers and we know how to handle the types of calls you receive.
Apartment Answering Service
How often do you come into the office and the first hour of the day has your staff going through tenant voicemails only to realize that most of these messages could have been handled with a simple email? Or perhaps there was an emergency last night that needed immediate attention like a broken heater or a water leak? With MAP Communications answering service for apartments, we make sure each tenant gets to talk to a live person immediately. We'll contact your on-call specialist if there is an emergency or we'll put together a thorough message for you if the matter can wait. And we can provide people with answers to their questions about your apartments too. Either way, your callers are taken care of and know they can rely on you for great service. Plus, our apartment answering services can help you keep vacancies to a minimum! Learn more about our Residential Apartment Answering Service.
Commercial Property Management Answering Service
While most tenants of commercial spaces are responsible for the bulk of what happens inside their space, there are plenty of things that can be going on outside their control that they may need you, their property manager, for. From improving your client service and filling more spaces with good tenants, to helping with calls regarding issues with your properties, we have got your back no matter when the phone rings. Learn more about our Commercial Property Management Answering Service.
Real Estate Answering Service
Each call is an opportunity to help one of your customers, bring on a new client, or make a sale. Missing those calls is not an option if you want to provide good service as a real estate agent. We'll handle each of your callers just the way you would as we collect information like their basic contact info along with the property they are calling on. And you can customize your script too in order to dial in the perfect answering service for real estate agents and offices. Learn more about our Real Estate Answering Service.
Condos and Housing Complex Answering Service
When you're the property manager for a condo building or high end housing complex, then you've got to pay special attention to your callers. No matter what time of day (or night) it is, you've got to be responsive to their needs. Our professional 24 hour answering service for property managers focuses on professionalism combined with helpfulness at every turn. Your callers will be in good hands when they reach our friendly agents who are always ready to assist.
Live Call – Property Management
View a recording of how a MAP receptionist assists this caller in a real life scenario for a property management business.
MAP's property management answering service and call center services can help you by:
Handling all calls with a specific goal in mind – from explaining to a tenant where to send a rent check to emergency dispatches pertaining to lock-outs, water leaks, security issues, or whatever your emergency criteria may be.
Assuring your live calls will always be handled based on the property's specific individual response requirements.
Serving as a 24/7 live receptionist Emergency Hotline ensuring that your emergency calls are escalated until the message is 'confirmed received' by your on-call representative.
Tenant and address database sharing for optimal and efficient call flow.
Handling live call overflow.
After hours apartment answering service and support.
Providing dynamic and exciting online tools that help supervise and manage your staff, greatly helping with accountability.
Giving your callers peace-of-mind, knowing that their issue or emergency has been heard and will be handled in a timely manner by a live receptionist. This can also help minimize liability issues.
From major events like fires and floods, to non-life threatening events like no heat or hot water, your calls need to be handled accurately and appropriately. We understand the specific needs of property.
Whatever the need, MAP can support your apartment and property management answering service needs.
Here's a few articles if you'd like to read more about our answering services and your property management company:
Run a 24-Hour Business between Nine and Five with an After Hours Answering Service
How an Answering Service Can Improve Office Workflow
Make the Most of Your Staff's Time With an Answering Service
Give us a call or contact us today to tell us about your property management answering service needs.