All bed & breakfasts, inns and hotels are dedicated to the guest experience. We strive to match that same level of dedication when it comes to the caller experience with our fully customized lodging answering services.
Hotels, inns and B&Bs present unique, fun and relaxing opportunities for guests the world over. For the people behind successful hospitality businesses, though, the industry can be anything but relaxing. Excellent customer service means never allowing the concierge desk to sit empty, never leaving a complaint unresolved, and never letting the phone go unanswered.
MAP Communications specialized lodging answering service allows properties to outsource administrative duties so you can be sure your guests are always taken care of while giving staff much-needed time to tend to other projects or even themselves. Our customized hotel call center solutions allow innkeepers and bed and breakfast owners more time to focus on the needs of guests in-person. MAP's US-based team of experienced virtual receptionists can act as your front desk when it comes to handling phone calls, helping book reservations, and providing a polished, welcoming experience for all your callers. Additionally, we can also inform curious potential guests about room rates and availability as well as check in/out times. We can even serve as your virtual concierge by telling callers about local attractions and great places to eat.
Our receptionists prioritize the experience of the caller, ensuring they're never left on hold listening to elevator music or speaking to robotic voicemail recordings. This is all possible through the creation of customized, dynamic hospitality answering service scripts that allow our team to see all of the details about your unique property. Information about your amenities, types of rooms available, your pet policy and more are all easily shared with callers thanks to our dedicated hotel answering service.
MAP Communications Integrations for Lodging Establishments
Don't see the application you use?
Let us know and if we don't already have an integration, we will work towards a solution for you!
Hotel Answering Services with Dedicated, Live Virtual Receptionists
Traditional business hours aren't so traditional in the world of hotels, inn and B&Bs. With patrons calling to make reservations, request room service, or ask any number of questions about your offerings, there's simply no choice but to answer the phone at every hour of the day and night. After all, a failure to do so could send your prospective customers into the arms of your competitors. In an industry where competition is fierce, quality customer service is often the only thing setting you apart from the other options in town. A phone answering service for hotels and inns can help ensure that you never miss a call again.
Consider the daily tasks required to run a successful lodging establishment. From managing staff to helping guests book rooms, there's always another chore to cross off of the list. Imagine how much more free time you would have with a lodging answering service on the job. MAP Communications can help you create customized scripts to forge the precise type of customer experience you'd like each caller to have when dialing you up. Whether they're calling to book or manage a reservation or need assistance with local attractions, MAP is ready for the challenge.
By outsourcing call handling duties to a team of highly-trained and highly-experienced virtual receptionists, you can roll up your sleeves and tackle the day-to-day operations of your business. While MAP handles the phones and prospective guests, you'll be free to organize activities, focus on the projects that will drive future business, or even just take the night off. It's not just professional goals where MAP can help. Having a hotel call center team dedicated to answering your incoming calls can ensure you get the time off you deserve. Whether you're spending time with friends and family or taking a much-needed vacation of your own, MAP can man the phones while you take a break.
Vacation Rental Answering Services for a New Kind of Travel
Nothing has revolutionized the travel industry quite like the rise of vacation rentals. In the last decade, vacation home rental services have completely disrupted the market, introducing new and exciting properties at all price points. As travel evolves, so must the customer experience. A vacation rental answering service is a must for anyone overseeing the occupancy of a vacation home.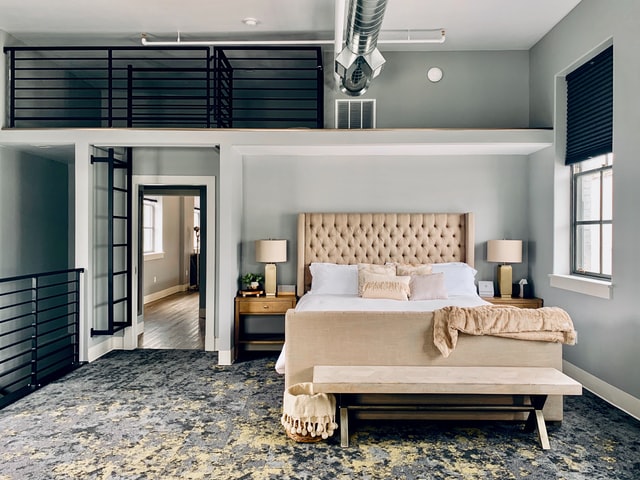 Our vacation rental call center can assist guests with questions they might have about the property, aid in booking reservations, and guide them through any potential issues that might arise during their stay. With a bed and breakfast answering service at your disposal, you can rest easy knowing your guests will be handled with care. A bed & breakfast call center can even serve as a virtual concierge, offering guests the same recommendations and advice that a full time employee might offer – at a fraction of the cost, of course. 
Great customer service never goes out of style. While many travelers are taking a more DIY approach to booking their vacation rentals and excursions, they still expect excellent customer service at every turn. No matter how unique your property might be, our hotel reservation call center services ensure your callers are treated to the very best experience possible.
Reviews can make or break a property's online reputation. Even the most minor of difficulties can send frustrated guests to their keyboards to warn others away from the vacation rental. Our vacation rental answering service gets in front of bad reviews by nipping issues in the bud. Our talented team can address concerns, find solutions, and when necessary, reach out to your team for further assistance. With such a customized approach to guest services, don't be surprised if your online reputation sees a boost.
Customized answering solutions to accommodate your callers
Our professional call agents are eager to provide customers with the support they need. When you partner with MAP Communications to streamline call management, you'll be surprised at how smoothly your business will run. B&B answering services and hotel call center solutions can't solve all of your business challenges, but you're sure to alleviate the stress associated with your constantly ringing telephone and improve your customer service offering. An outsourced receptionist service for hotels could be the missing ingredient to your ideal work environment.
In the hospitality industry, customer service can make or break a business. Whether you've just opened or are an institution in your town, even the slightest of fluctuation in service can result in bad reviews. While it's impossible to control for all aspects of your business, you can take the steps necessary to ensure quality care of your guests over the phone. Hotel answering services will guarantee that your callers are handled with the level of professionalism and care you'd like to see delivered every time the phone rings.
We realize that not every establishment offering accommodations requires 24/7 service, so you have the capability to only use us during your peak and/or shoulder seasons and put the service on pause as business slows down if necessary.
If you're ready to give MAP a try, consider signing up for a free, week-long trial of our live answering service. With no commitments or risk on your part, there's nothing to lose by trying MAP on for size. Get started today by getting in touch with our friendly, helpful team!
Here's a few articles if you'd like to read more about our lodging answering services and your establishment:
Focus on In-Person Guests: Why an Answering Service Helps in the Hospitality Industry
Preparing Your Hospitality Business For Holiday Travel with Live Answering Services