Never miss another call or opportunity with MAP Communications professional phone answering service provided by our friendly, experienced, U.S. based team.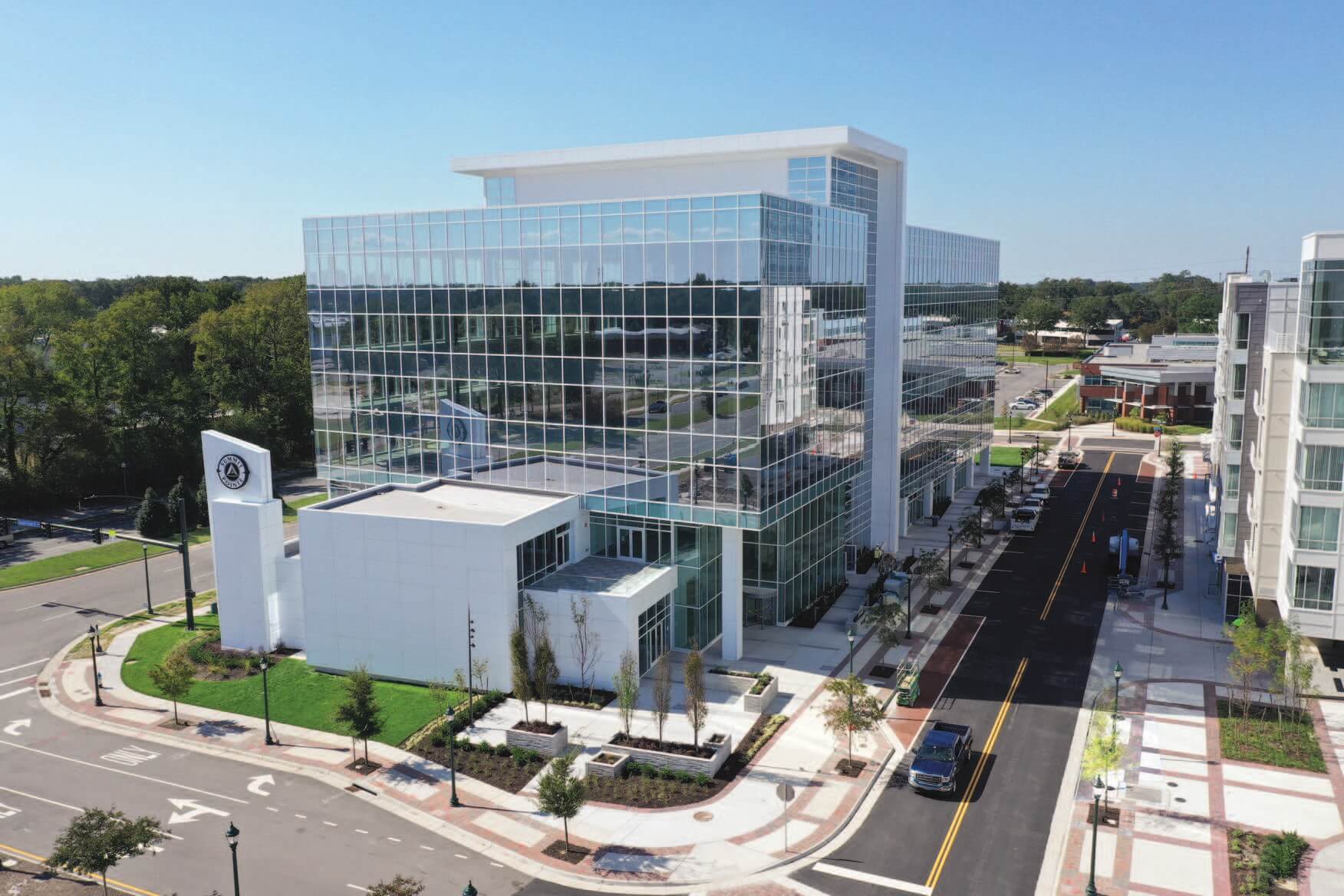 In a perfect world, you'd be available to pick up the office phone every time it rings. You'd be totally present, focused only on the caller and their needs. You'd never be interrupted, nor would you be distracted by a mile-long to-do list. The care of your customer and potential clients would be the primary goal of your day. The reality? You've got a lot more than that going on, and sometimes your phone takes a backseat to the million other duties you need to take care of each day. While you dream of providing callers with round-the-clock support, you're busy. This is where MAP Communications call answering service steps in.
With a call service, you can have the best of both worlds. Ensure that you never miss an opportunity to bring on a new customer and that your current clients are cared for by friendly, resourceful agents. This frees up you and your team to focus on the most important items on your to-do list; the tasks that you are uniquely qualified to handle. A professional answering service is an extension of your team that delivers administrative solutions to businesses large and small. No matter your budget, MAP Communications can work with you to customize a solution to your most challenging phone answering requirements.
Types of Professional Answering Services and Features We Provide
In a 24 hour world, your callers deserve 24 hour support. Gone are the days of traditional business hours – now, people expect to be able to get in touch with your brand whenever is most convenient for them. Providing round the clock support is easier than you might expect. A 24/7 live answering service can provide primary or backup call answering both night and day.
The transition will be seamless, every time. In fact, most callers will have no idea they are speaking with a representative who is sitting in our office instead of yours. Since our agents work from customized call scripts that match your organization's preferred language, policies, and procedures, callers will be treated to the same stellar customer experience they'd receive if your team was on duty.
MAP's after hours call answering service is as versatile as it is convenient. Whether you're heading home for the night, hitting the road for a much-needed vacation, or just want routine coverage for the hours you're not in the office, you can trust our call center agents to have your back. Our team of night owls are standing by to ensure your organization never misses an opportunity to earn a new customer or serve an existing one.
Work/life balance is more important than ever before. If you and your colleagues are eager to enforce such boundaries in your organization, consider putting our after hours team to work for you. Our polite, professional, and highly-trained virtual receptionists can deliver excellent customer service while your team relaxes and recovers from a busy day. Turn our after hour call service on as you and your team head home for the evening, then turn coverage off when you arrive back in the office the next day. You'll rest easy knowing that your callers are in good hands.
The United States grows increasingly more diverse with each passing year. With that growth comes an increased demand for bilingual support. When non-native English speakers dial a company with zero bilingual support, they'll often hang up and try another business altogether. If hiring a full-time bilingual receptionist just isn't in the cards for your organization, MAP Communications is a great solution.
MAP's bilingual telephone answering service can eliminate communication barriers between you, your team, and your callers. Our bilingual receptionists can speak English and Spanish fluently to help customers place orders, schedule appointments, and answer any questions they might have about your offerings. This can give you a significant advantage over your competition – by extending your services to include Spanish speakers, you'll tap into an entire new demographic of customers. Callers won't soon forget your efforts, either. You may even see an uptick in the number of referrals you receive from satisfied customers!
Call Overflow Answering Service
Time is among our most valuable assets. Send a clear message to your callers that you value their time by partnering with a call overflow service. If you've ever been stuck on the phone wondering how many other calls you're missing out on in the meantime, you stand to benefit from such a service. Voicemail is outdated – there's no faster way to alienate callers and push them into the arms of your competition. And making callers wait on hold? No good. With an overflow call answering service on your side, you'll ensure you never miss another valuable conversation.
Of course, call handling solutions also free up your team to work on their own projects and daily to-do lists. Imagine how much more you might accomplish without phone calls interrupting your workflow. Whether you want coverage because your staff is busy with other projects or calls are constantly interrupting your productivity, our overflow call handling service delivers quality customer service every time the phone rings.
Appointment Scheduling Answering Service
Maintaining a full schedule is among the most important goals an organization can have. Of course, scheduling and reminding callers of those appointments can be a full-time job in itself. If you're eager to connect with your callers while maintaining quality customer service for those you're assisting in person, an appointment scheduling service may be the solution.
Our appointment answering service integrates seamlessly into your existing scheduling software. We can also create a customized calendar solution to accommodate any scheduling scenario. Since many of our clients work in the healthcare sector, we've designed our live appointment scheduling services in compliance with HIPAA regulations. No matter your goals or industry, trust our virtual receptionist appointment scheduling service to deliver every time.
Additional Services:
High-Quality Business Call Handling from Skilled, Dedicated Receptionists
Our call handling center is staffed by a team of experienced, highly-trained receptionists. Each time your business line rings, one of our friendly customer service agents will pick up, greeting the caller with professionalism and kindness. We can take messages, route transferred calls, answer questions about your products and services, and can even help schedule appointments. Our team works from customized scripts to field questions, troubleshoot common problems, and overall create a branded phone experience just the way you would. While other answering service companies offer similar services, none can compare to the MAP Communications level of dedication.
We're fully dedicated to your success, because we are a 100% employee-owned answering service company based right here in the United States. Being employee-owned means that each of us is invested in every call that we handle for you. Simply put, your success is our success.
Benefits of MAP Communications Telephone Answering Services
Consider all that you'll gain when you let MAP take care of your calls. Just a few of the advantages include:
More time and focus for you and your staff to be productive with mission-critical tasks. Without a ringing phone to constantly be pulled towards, imagine how much more efficiently you can use your time. Call volume can quickly overwhelm even the savviest of administrative teams, but a phone answering service can help bridge the gap during especially busy periods. With our resourceful virtual receptionists on the job, your customers will never sit on hold, waiting for someone to talk with.
Increased availability for your callers to reach your company with our overflow and after-hours coverage. MAP professional answering service agents can handle callers themselves by answering questions and taking messages so you can follow up when necessary. Or we can screen and route calls to the correct department or person within your organization when applicable. We can even customize your account to handle calls in a certain way during normal business hours and then switch it up to use a different protocol once you've left the office for the day.
An uptick in sales leads due to 24-hour support as our call answering services are not limited to traditional business hours. No matter what your industry, calls will inevitably come in after 5 PM and before you arrive in the morning. When callers reach your voicemail, they often hang up and dial one of your competitors instead. With MAP's phone service, you'll increase your number of viable leads and become known for your round-the-clock customer service solutions.
An enhanced online reputation with more and more positive reviews thanks to your dedication to the customer experience. A professional phone answering partner can be invaluable in an increasingly global society. Chat with customers from any time zone and keep them pleased with your availability and willingness to help regardless of the time. Our talented receptionists can provide endless support for customers that demand the highest level of service.
Improved office communication, organization, and accountability by using our powerful online account tools to manage your messages. Having a professional team to support your callers is great, but what if your answering service provider could bring more value to the relationship? That's what we're offering with our powerful, proprietary account management tools.
Potential expansion into new markets with our bilingual team handling both your English and Spanish-speaking callers. Our services can offer unexpected and exciting ways to expand your business. MAP's talented team of virtual receptionists is eager to speak with new and existing customers of all backgrounds.
Business call answering programs from MAP are loaded with perks that go beyond what you can expect from a standard call service. Where others settle for just casually picking up the phone and sending out a sloppy message, our customized call services for business goes above and beyond to ensure promptness, accuracy, and professionalism every time the phone rings. Telephone answering services for businesses come in all shapes and sizes, but only MAP plans can be sculpted to meet your exact requirements.
Customized Solutions That Go Beyond Your Basic Call Answering Service
Offering so much more than just professional answering services, MAP Communications blends the personal touch of a local office with the reliability of a nationwide call center. With call-handling that's tailored to your business, our team will leap into action when the phone rings. Depending on your preferences, we can handle the call ourselves, qualify leads and even forward specific kinds of calls to you and your colleagues. The customization possibilities are endless! And, unless directed by you, we do not disclose "we are just the service" like so many of our competitors often do.
We're simply an extension of your office. The best part? MAP is also incredibly affordable. Because you only pay for the time we spend on the phones with your callers, you'll never need to worry about paying an employee to wait around for the phone to ring again. Speaking of affordability, check out our annual research on answering service pricing to see how much you can reasonably expect service to cost.
Consider how much it costs to employ the average administrative assistant. In addition to a full-time salary, you'll pay for vacation time, sick leave and insurance benefits. You'll also need to outfit the person with a desk, chair, computer, phone, and other expensive supplies. With MAP, you simply pay for the time we spend on the phone with your callers. How's that for value?
MAP Communications Phone Answering Service Reviews
"I have been in business for over thirty years and have relied on answering services for the entire time. Since I have been a client of MAP Communications for the past few years, I have gotten nothing but compliments about the prompt and efficient service my customers have received from MAP. Our thanks to you and your staff."
ED C., MAP Customer
"It is the only answering service I have found to be flawless after 20 years in the business."
SHERRI D., MAP Customer
"I have used the help of MAP Communications as an answering service since I opened my office 20 years ago. Over the years, I have found them to be very consistent with their professionalism, and also with their customer service. Whenever I travel I can still get the messages instantly texted to my cell phone, or can even view the messages at any time online."
HARTEJ S., MAP Customer
View additional reviews and testimonials here.
Frequently Asked Questions
Is MAP's Answering Service Based in the USA?
Yes, our phone answering service is USA-based. For more than 20 years, we've been headquartered in Chesapeake, Virginia. We also have additional call centers strategically located throughout the country. All of our employee-owners are based here in the United States, so you never have to worry about your calls being outsourced overseas, no matter what.
Can You Use a Call Answering Service for Appointment Scheduling?
Absolutely! Our US-based answering service is ideal for appointment scheduling. Allow the MAP team to integrate with your existing scheduling software and we'll schedule appointments for you while helping manage your calendar. We're even HIPAA-compliant, taking extra precautions to protect sensitive caller information.
The entire scheduling process can be catered to your exact specifications. Customized call scripts mimic your organization's existing language, policies, and procedures, providing a seamless transition from your staff to ours. No matter your industry, our team of professional agents can provide call handling and scheduling 24 hours a day.
What's the Best Way a Telephone Answering Service Can Answer Customer Service Calls?
Learning how to answer customer service calls doesn't have to be difficult. In fact, our philosophy is quite simple: we believe every call should be answered promptly and professionally. Since a phone call is often the very first interaction a prospective customer or client will have with your organization, it's important to set the tone off right. We greet our 100th caller of the day with the same enthusiasm and support we bring to the very first conversation of the day.
A professional tone adds to the experience. Pleasant words are meaningless if there's not a smiling voice behind them. By speaking clearly and calmly, our receptionists make callers feel comfortable and eager to trust your business.
How Long Does it Take to Set Up Phone Answering Services?
You might assume that it takes a long time to set up a relationship with a call service provider in the US. In fact, the process is quite simple! Just answer a few key questions about your business, the number of calls you anticipate MAP taking on your behalf each month, and any other requirements you might have for our team. We'll then guide you through the creation of a customized call script. The process can be as straightforward or as involved as you prefer – we let you set the tone. Don't let the fear of a lengthy set up prevent you from taking the first step – most accounts can be set up within 48 hours. Many people opt to sign up for a free trial of our live answering services to get a preview of how we can help their organizations thrive.
Does it Cost More for a 24/7 Answering Service?
It doesn't necessarily cost any more for a 24/7 answering service. We charge by the minute, so 100 minutes of receptionist time is 100 minutes whether those calls are handled during the day or after hours.
Generally speaking, though, a 24/7 phone service costs far less than it does to hire a full-time, in-house receptionist. In fact, the savings and benefits can be substantial. For more information on our pricing, click here.
How Much Does An Answering Service Cost?
Have you found yourself asking: how much does an answering service cost? The answer, as you might have guessed, varies greatly from one service provider to the next. Cost also depends on how much you anticipate using customer service outsourcing tools. What is an answering service cost per call? On average, phone answering service costs $1.12 per minute on average, or about $1.75 per call. Some providers charge by the minute; others charge per call. Whatever your preference, there's an affordable answering service available to meet your needs and delight your customers. As you compare providers, just be sure you're comparing them apples to apples!
Is an Answering Service Cost Effective?
Cost effective answering services are more common than you might expect, especially when compared to the expense of bringing on full-time administrative employees. It typically costs far less to use an answering service than it does to hire an in-house receptionist. For one low monthly cost, you'll instantly gain the administrative support you need. The hiring process, on the other hand, can take months to complete – plus you'll need to outfit your new employee with the necessary equipment, supplies, and benefits that they need to do their job. In that context, call answering service prices are incredibly reasonable.
What are Industry Breakdown Costs?
Answering service plans vary based on a number of factors. When trying to anticipate how much does an answering service cost, bear in mind that per minute billing is one of the most popular pricing plan options. The longer an agent spends on the phone with a caller, the higher the cost. Per call billing is another popular option. You'll be charged for the total number of calls taken in a given period of time. Per unit billing, on the other hand, charges you for every call, text message, transfer, or other "unit" of customer service activity.
Which Call Answering Service Pricing Plan is Best For Your Business?
As you shop around, consider the following: do I need an answering service near me? How many inbound calls do I anticipate receiving in a given month? Do I want my answering service to replace in-house administrative efforts, or work in conjunction with an existing team? The answers to these questions can help you determine the best answering service pricing plan for your business. A little reflection into your needs can help make your options clear.
How Much Can I Save Outsourcing Customer Service Needs?
Cost effective answering services can mean huge savings for your business. The starting salary of a full-time receptionist begins at around $30,000 a year. That's on top of any supplies, equipment, and benefits you'll be expected to equip them with. They'll likely only work traditional business hours, too. With an answering service at your disposal, you'll gain 24/7 coverage at a fraction of the cost of a receptionist's salary. Can you outsource customer service? The answer is a resounding yes – and you'll save money by doing so.
Looking for more FAQs? Find our full list here!
Related Posts & Articles
When weighing the benefits of a nationwide versus a local answering service, it's important to have all the facts. Reliability, affordability, and customization options must all be thoroughly vetted before you make your decision. By understanding the pros and cons of both nationwide and local services, you can make the decision that's best for your organization.
We live in a 24/7 world. That means it's easier than ever for customers to connect with businesses on their terms. It also means that 24/7 availability is more important than ever. An after hours phone answering service can help your organization capture leads, qualify them, and provide a healthy work/life balance for the entire team.
In a highly competitive market, customer experiences are often the only thing separating one organization from the next. By prioritizing a customer-centric mindset, you increase your credibility and demonstrate your commitment to serving callers. A professional answering service can go a long way to help you level up your customer service offerings.
The Great Resignation has had a ripple effect on customer service offerings across industries. Times are tight, and the impact of the labor shortage may be felt for years to come. If your organization is eager to deliver quality customer experiences without breaking the bank, partnering with a virtual telephone answering service can do wonders to elevate your offerings.
Fostering meaningful connections over the phone doesn't have to be challenging. In fact, it can actually be a fun process. By leading from a place of empathy, connecting with customers becomes less of a chore. Don't have the time or manpower necessary to rethink how your organization answers inbound calls? Consider partnering with an answering service.
Closing is a sale is equal parts art and science. Understanding the motivations of a buyer's journey can help you close a deal. To do so, though, you'll need to make your team consistently available to callers. Sales growth is a natural byproduct of the increased efficiency that so often accompanies a partnership with a virtual telephone answering service.
Success in business is impossible without customer loyalty. Forgo listening to customers and you may see them ditch your organization for the competition. Instead, work to understand customer intent and you'll see your efforts pay off in spades. A professional answering service can help you balance your professional goals with the expectations of customers.
There's nothing quite like a flurry of inbound calls to disrupt your flow of productivity. Ringing phones can be indicative of success, but without a thoughtful strategy for how to handle high call volume, your organization may find itself quickly overwhelmed. While increasing resources and training staff can help stem the tide, nothing compares to the addition of a phone answering service.
Small business owners wear many hats. In the midst of spinning multiple plates, they often find themselves neglecting the customer experience. This is understandable – when you're one of only a handful of employees, availability is often limited by manpower. That's where a virtual telephone answering service can come into play.
No two answering services are the same. As you shop around for the best fit for your organization, comparing apples to apples can be a challenge. Be sure to factor each service's proven track record, history of collaboration, and service offerings into the equation.
Experience the Difference with MAP Business Telephone Answering Services
There is an opportunity each time the phone rings, so stop missing calls and grow your business with MAP. We're so confident in our services that we're even offering a free, week-long trial of our phone answering service for business. There's zero risk and no obligation, nor any pressure to continue after the trial ends. We're sure that after you forge a partnership with MAP, you'll only wonder why you didn't begin sooner! Get started by contacting us today and one of our experienced team members will help customize a plan just for you.