MAP call center and answering services for pediatricians helps make sure your patients get the best care and that their parents have the best experience with your office.
Pediatricians field all sorts of calls each day. From runny noses and bee stings to true medical emergencies, pediatric doctors must carefully discern the false alarms from the serious incidents all while providing a calm, understanding presence. While it's nice to imagine your team being available to answer these phone calls around the clock, it's simply impractical. Since the phone doesn't necessarily stop ringing because your office has closed for the evening, consider the ways in which a pediatrician answering service can best serve your team. Whether you're looking to take a long overdue vacation or just need to run out for a quick appointment, having a pediatric call center available to answer your phones can be a huge help to both patients and your administrative employees.
When parents feel anxious about the health of their child, the last thing they want to hear is the sound of your office's voicemail. A pediatric answering service can provide you with the extra manpower necessary to calm parental nerves and assuage their fears. While it would be nice to always be around to answer such calls, a virtual receptionist can handle the phones when you're spread thin. Highly-trained, compassionate and caring MAP healthcare answering service receptionists are serious about the service they provide and are eager to assist your callers any way they can.
Fully customized, HIPAA compliant pediatric answering service to ensure each caller gets the attention and support they need
Pediatricians know all too well that emergencies aren't limited to traditional business hours. While you might lock up the office at 5:00 PM, concerned parents will want to be able to call you night and day. Thankfully, an after-hours answering service for pediatricians can help ensure your patients are treated with the same care and respect you'd give them if you were available. MAP's team of experienced administrative professionals works around the clock to ensure there's always a kind voice on the end of the line. We work with our employees to help them quickly spot true emergencies and forward them on to whomever you've designated as an on-call contact while detailed messages are taken for the issues that can wait.
Patients have a wide variety of needs, and it's normal to have concerns about the level of service they'll receive from a virtual receptionist. Rest easy knowing that MAP works from customized scripts written with your specific pediatric practice in mind. Collaborate with us to ensure callers receive the same standard of customer service every time we pick up the phone. Best of all, we're HIPAA-compliant and up-to-date with the latest policies, procedures and regulations. They say it takes a village to raise a child, and we're just as eager as you are to see your patients happy and healthy.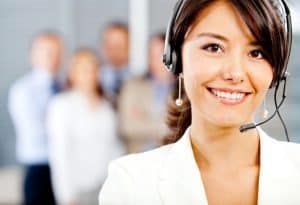 If you're curious about how MAP can change your pediatrician's office for the better, consider trying out a free week-long trial of our live pediatric answering services. We're confident you'll love the extra administrative support. Contact us today to get started. There is never any pressure to commit to working with MAP, nor is there any kind of obligation required after experiencing your free trial, but we think you'll be eager for more.
Here are a few articles if you'd like to read more about our pediatrician answering services and your pediatric practice:
The Importance of a HIPAA-Compliant Answering Service
Medical Answering Services Explained
5 Ways the Medical Field Benefits from a Live Answering Service