MAP Communications, Inc. is a nationwide provider of phone answering services and call center solutions.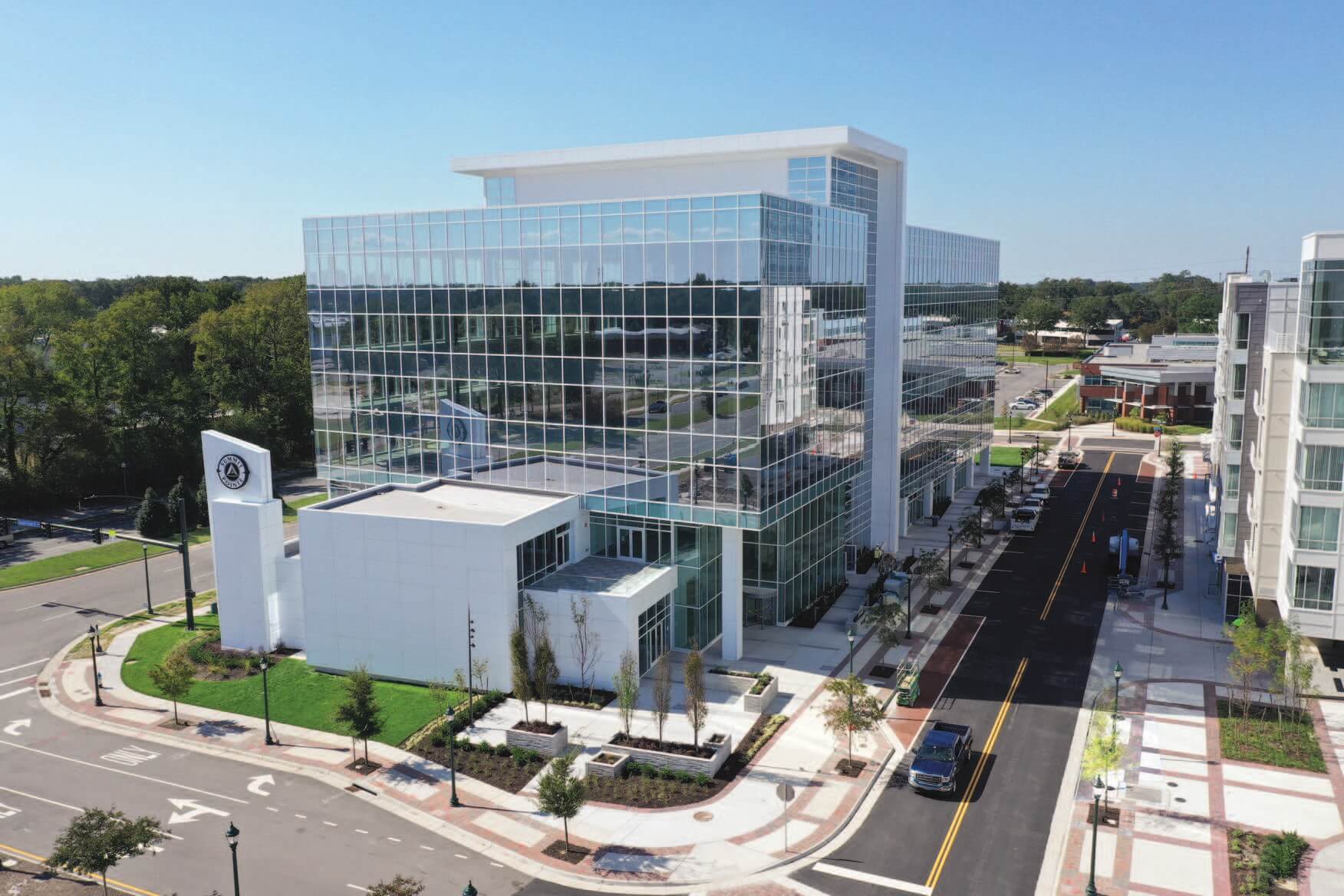 We are a motivated and result-driven group of 100% employee-owners fully based right here in the United States. The backbone of all that we do is a team of the industry's finest live receptionists that deliver the highest levels of service imaginable. We have the most experienced and compassionate crew of customer support agents and managers in the answering service and call center world.
Vitals
What we do: We provide nationwide call center, phone answering, and live receptionist services for businesses like yours!
In business since: 1990
Headquarters: Chesapeake, VA
Slogan: Call Center Excellence
Mission: To be the best call center you ever work with.
History
It all began about 30 years ago in New York when a small, but scrappy group of individuals came together to improve the way businesses and their customers communicated. Driven by an innovative spirit and dedication to customer service, MAP Communications began earning the trust of more and more companies and organizations. A lot has changed for us since the early 1990s, but that commitment to excellent service has remained and will continue to drive the way we do business.
How did we create a leading answering service to help support businesses with sales, customer support, and more? How did we create multiple call centers that seamlessly integrate with your systems and processes to provide more detailed, thoughtful and even more compassionate responses to your caller's questions? By becoming very good listeners.
Whether we are having a conversation with a potential client who is telling us about the challenges they face or an existing partner who wants to do more with our services, we listen. Each organization we work with is unique in some (or many) way(s), so we enjoy hearing about what you'd like to accomplish and discussing great solutions.
Technology
We have our own in-house software and development team, which translates into maximum redundancy and greater flexibility in the services and features we can create for our customers on the fly.
MAP has always invested heavily into its systems and processes to ensure that we remain the answering service and call center industry leader. MAP utilizes an internally developed call-handling platform called ECHO Software. ECHO was designed and written by MAP to ensure our customers do not have to rely on software vendors for account-driven enhancements. Our software platform is a robust call-handling application that guides our live agents logically through the call for a professional, comprehensive customer support solution.
What does ECHO mean for you? ECHO enables us to build fully customized solutions and professional phone scripts for each of our clients. Unique challenges and requirements deserve originally crafted plans and services. With ECHO, we can tailor our answering services to fit your budget, meet your requirements, and exceed your expectations.
Who We Serve
We answer the phones for some of America's finest companies. And given the right partnership opportunity, we work with some excellent businesses in other countries too.
Since 1990, we've delivered successful custom solutions for just about every industry.
When our busy small business customers tell us how important a missed call is, we hear them. When colleges and universities tell us they need an integrated partner to help field enrollment, program or financial aid questions, we're all ears. When B&B owners ask for help with check-in and reservations, we don't miss a beat. And when government contractors turn to us for assistance with sensitive data, they have our full attention as well.
Whether it's a whistleblower hotline service, after hours answering service for a healthcare organization, 24-hour receptionist service for a local contractor, or acting as a customer support call center for a Fortune 500 company, we're dialed in on every level. And that's one of the elements that sets MAP apart from the rest of the answering service and call center industry.
Check out some of the industries we serve along with the solutions we provide and our nationwide coverage.
What Others Say About Us
"It is the only answering service I have found to be flawless after 20 years in the business."
Sherri D.

"MAP has become a valuable tool and partner. In the age of technology customers still need to have an option of speaking to a live person. MAP has brought the 'personal' back into the 'service'."
Denise H.

"Using your service has made a significant impact on our office. Having your professional service manage the phones after hours has been a huge benefit for us. We no longer worry about missing important phone calls and job opportunities."
John C.

"The whole end-to-end process of outsourcing our operator services to MAP Communications was extremely successful. All of our experiences with MAP Communications throughout the various stages of the project life-cycle were outstanding."
Dawn A.

"MAP Communications is one of the most professional and reliable call centers I have ever worked with. They deliver quality work at a reasonable price, always on time and exceeding expectations."
Teresa T.

View more testimonials and reviews here.
Charitable Causes
Our team believes in giving back and helping others. We work with a number of charities both locally and globally to make our neighborhoods, cities, and the world a better place.
See more about the organizations and initiatives we're involved with.
Careers
Providing the best services requires a team of the best people. If you're interested in career opportunities with MAP, please visit our Careers page.
Want to know more about MAP Communications?
Check out these frequently asked questions or contact us today to learn more!