Take your professional image and fan experience to the next level with MAP Communications phone answering services for the entertainment industry.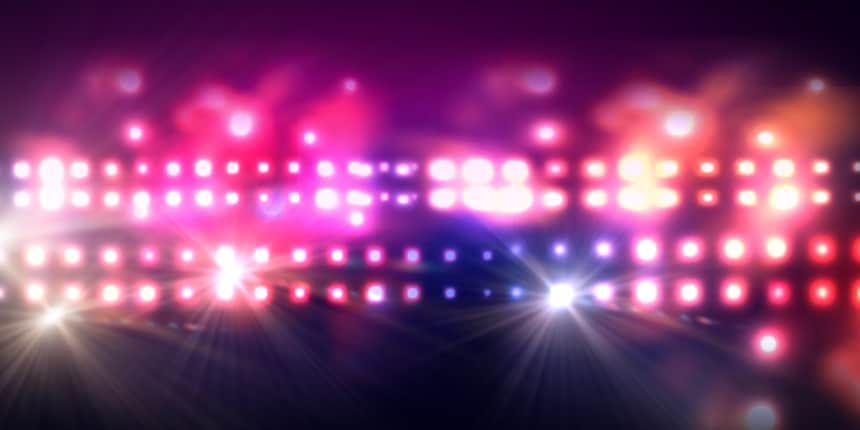 The entertainment industry is glamorous, but often hectic. Attracting big-name talent, landing gigs, marketing your productions and designing the right atmosphere for a show requires creativity and a lot of hard work. As anyone in the industry can tell you, this business is all about opportunity. And every time the phone rings, there's an opportunity on the other end of the line; an opportunity to sell a ticket, land a job, snag some publicity, or make an important connection. At MAP Communications, we understand this, which is why we provide phone answering for the entertainment industry so that none of our clients ever miss an opportunity.
Even beyond opportunities, often overlooked in the entertainment industry is the customer service side of the business. When your customer service is lacking, it doesn't matter how big a draw your show is – there's always another option for a night out on the town. Don't let your customers turn to your competitors for alternatives. Instead, make customer service a priority by partnering with an entertainment industry answering service from MAP Communications. Such a service is essential for anyone hoping to keep their patrons and fans satisfied.
Phone Answering Services for Entertainment Venues
Whether you're a concert hall, movie theater or opera house, creating a customized experience for your callers is crucial. That's where MAP comes in – by creating a completely customizable script for your specific venue. You might be expecting calls from managers, vendors, employees or guests. By partnering with us to provide answering service for theaters and other venues, you can ensure each caller is handled with care. We can help answer questions, process ticket orders, and provide superior customer support. Our experienced receptionists are eager to deliver the exact kind of messaging you'd deliver if you could answer each phone call yourself.
Live Answering Service for Entertainers
Actors, musicians and other kinds of entertainers can also benefit from an entertainment industry answering service. There's nothing more professional than a friendly receptionist available to screen calls and present the right image. When a missed call means a missed opportunity, sending someone to voicemail or missing their call altogether just isn't an option. Instead, work with MAP to design the perfect response to inquiries and ensure your schedule is always handled. The best part? There's no need to hire or outfit a specific receptionist with the gear necessary to handle incoming calls. The MAP team has it all covered for one affordable monthly cost.
Call answering services for actors and entertainers can go a long way to drive a successful career. Rather than investing your time in the administrative side of the business, focus on the tasks and projects that are the most fulfilling. By allowing an answering service for musicians and live performers to step in and take the wheel, you'll be free to explore new aspects of your creativity. By facilitating a strong caller experience, we take the business out of showbiz. Imagine what you'll build with an MAP on your side! An answering service for entertainers could be the business solution you need to take your career to the next level.
Entertainment industry answering services designed with your success in mind
MAP Communications has nearly three decades of experience working with entertainment professionals of all backgrounds and specialties. No matter what calls might come your way, our team of highly-trained, bilingual receptionists is ready to meet the challenge. Employee-owned and operated, MAP's goals are directly connected with our clients. Know that every person who picks up the phone on our end is eager to see you succeed. When your clients are happy, we're happy.
Your dreams are big, and with the help of MAP hospitality answering services, they'll become even bigger and brighter. Contact us today to learn more about how we can be an integral part of your success.
Here are a few articles if you'd like to read more about our live answering services and the entertainment industry:
Want To Build An Amazing Brand? Here's How
5 Things Your Virtual Receptionist Can Help You With
5 Benefits of Having a Virtual Receptionist That May Change Your Perspective