Get your business ready for the holiday season with the help of an overflow answering service and these helpful hints.
With the holidays nearly upon us, it is worth taking some time to prepare your business ahead of time. Companies understand how important Q4 can be for their year-end bottom line, and taking measures to maximize opportunities during the holidays can make or break many businesses.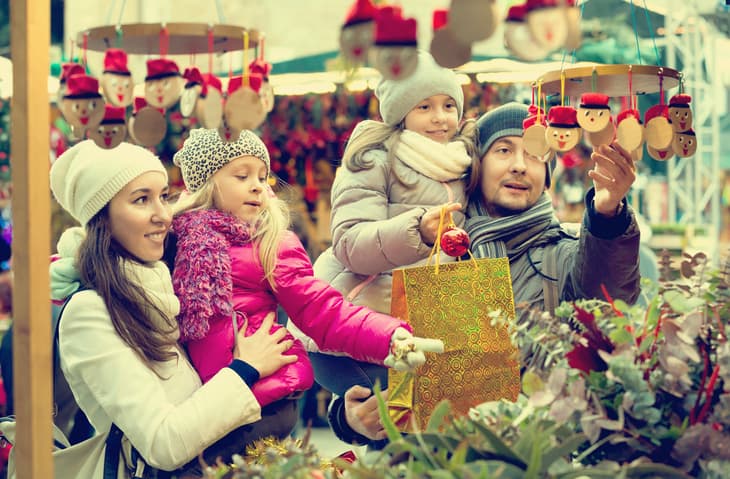 While every business is different, there are a few best practices that can help companies like yours properly prepare for the holiday season:
Order inventory at least a month in advance
Ordering inventory well in advance of the holiday season is a great way to avoid stress and hassle once the season is in full swing. In addition to avoiding inventory shortages, ordering inventory early gives you an opportunity to verify that everything was sent correctly and in the right quantities. If a mistake was made, you will be more capable of correcting the issue in time for the holidays.
Start interviewing seasonal workers as early as possible
If you think you might need to hire seasonal workers, begin that process ASAP. Even if you've had previous luck hiring seasonal workers at the last minute, this is definitely not going to be the case all the time. Ideally, you will want to interview at least 3 – 5 candidates for each open position depending on the specialization of the job. This can be a difficult task if you need to fill that position in the next week or two. However, if you have a month or so until the seasonal position is needed, you can interview more candidates and hire the highest caliber applicant.
Speak with employees about holiday plans
Another important step when planning for the holidays is to speak with your employees about their holiday plans. Depending on their personal circumstances, some might want to work on all or some of the holidays, while others might want to have some or all of the holidays off. While you can create any policy you want (i.e. making work on the holiday mandatory), asking employees what they want can be an inexpensive way to improve morale and increase job satisfaction. In addition, most businesses will find that there is a decent balance of employees who want to work and earn extra pay versus employees who want the time off. By speaking with them in advance, you minimize unnecessary burdens (and prevent unanticipated "sick" days").
Utilize an overflow answering service to free up your employees' time
Finally, outsourcing some or all of your incoming calls can have a significant impact on the staffing levels you need during the holiday season (not to mention the ability to maximize your sales opportunities). An overflow answering service is a great way to free up your employees' time, so that they can focus on the core elements of their job. An answering service can also be the difference between hiring one or more seasonal workers, making it difficult to overstate just how much value an effective answering service can provide.
MAP Communications has been providing overflow answering services, as well as a number of other call center services for nearly 30 years. Contact us to learn more or jump right in with a Free 7-Day Trial.
Here are some related articles you might be interested in:
How an Overflow Answering Service Reduces Stress during the Busy Season
3 Key Marketing Tips for the Holiday Season
Manage Seasonal Demands for Your Business via a Call Overflow Answering Service