A small business owner's path to realizing they need an answering service is one walked by many. That journey is described by the Phone Stages of Grief.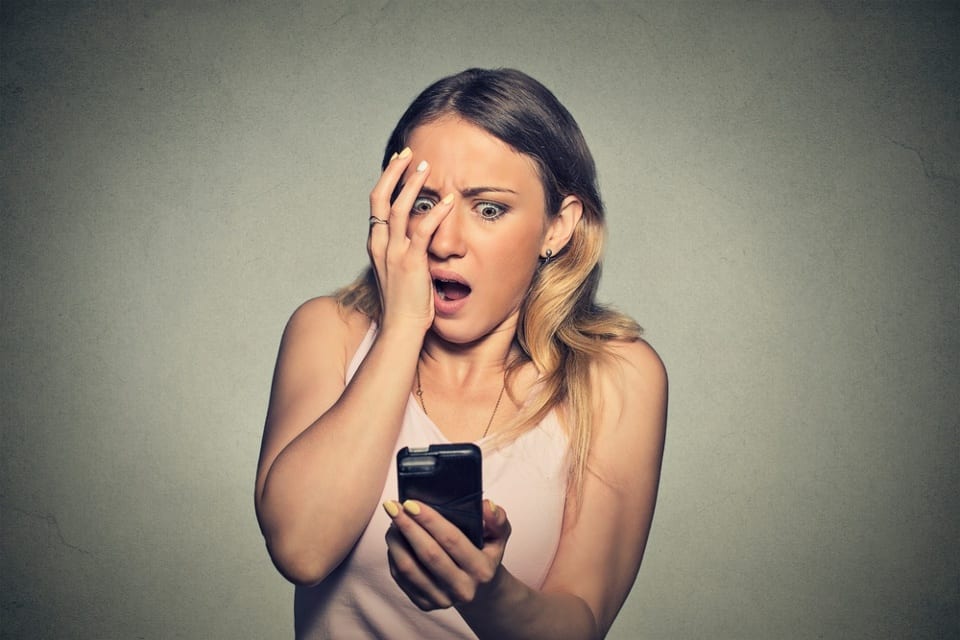 Running a small business can be stressful. If you aren't busy worrying about whether you are making money, you are hustling to make sure you're meeting deadlines, catching up on emails, paying your bills, balancing your books… the list goes on and on. Just making sure you are keeping focused and staying on track is an effort all its own. Unexpected calls are notorious for their ability to steal away focus and productivity, turning what would have been a solid day's work into a day you look back on and wonder where your time went.
Small business owners go round and round trying to find a balance between constantly being available to customer calls and staying on top of all the other responsibilities. After testing a variety of possible solutions, owners who finally make the decision to use an industry leading call center service often never look back. However, we have noticed that the struggle owners go through before finding this relief seems to looks the same from one business to another. In fact, the process owners from different businesses go through is so similar, we decided to construct a guide to what they go through based on their experiences to help other businesses understand that they aren't alone and that there is a solution.
The Phone Stages Of Grief
1.) Denial: It can be hard to acknowledge you need help. In the beginning, you may find yourself feeling like you can do it all on your own. In fact, you probably have even said things like:
"My team and I can handle all the calls ourselves."
"Customers don't really need to get in touch with us outside of business hours."
"I am sure customers don't mind hearing the phone ring and ring and ring, leaving a message on my voicemail, or being put on hold if we aren't available to help them."
There's nothing wrong with spending some time in the beginning business phases to feel out the scope of how much time, energy, and effort it takes to manage your calls. Be careful not to let yourself get stuck here, though. You are running a business where your unique time and talents shouldn't be tied up in doing this balancing act. To be successful, your business should grow and mature. The sooner you get past this step, the more prepared you will be for future success.
2.) Anger: Once business starts picking up, it won't take long for phone calls to start exposing holes in processes or highlighting where your limits are. This can quickly become frustrating. At this point, you might find yourself saying things like:
"Customer issues keep slipping through the cracks!"
"I feel like I can never get ahead!"
"Why can't this be easier?!"
"Every time I feel like I am making progress on a mission-critical task that will aid the growth of my business, I get interrupted by another phone call and completely lose track of what I was doing!"
Frustration is a great indication that it is time to make a change. Your business and your customers deserve a dedicated resource that can give calls the time and attention they deserve without coming at the cost of your own productivity.
3.) Bargaining: The time has come for you to pick a solution to your phone problem. You've stalled as long as you could, but it is clear that you can't keep this up for much longer before you start dropping the ball in one area or another. In your rush to find instant relief, you are probably considering taking on the deep expense of hiring an employee. You might even catch yourself saying things like:
"Hiring another employee is kind of expensive, but I can't keep missing phone calls."
"Maybe I can find enough work for a new employee to do between calls."
"I am sure I will find someone who won't take too much time to train and who can service enough customers and be enough of a self-starter to be worth the financial and time investment I will have to put in upfront."
It is easy to find yourself looking for the quickest way to find relief when you are under pressure. When problems come to a head and surface like this, it is important to take a step back and consider your options carefully. Your mission should be to find a proven, sustainable and cost-effective solution rather than a quick fix.
4.) Depression: Like many businesses before your time, you decide to hire an employee. It seems like a fair, familiar and sound choice to make given the current demands of your business. Unfortunately, it doesn't work out as smoothly as you'd imagined:
"It'd be nice if my new employee didn't need new office equipment, take time to use the bathroom, or eat lunch, or need medical benefits."
"If I wasn't spending tens of thousands of dollars on an extra employee every year, I could be putting that money towards my exciting new idea for the business."

"I wasted weeks of time and thousands of dollars on training my employee and after the first 2 months they quit on me and now I have to start all over."
Employees are usually the highest impact on a company's budget; from their base pay, to employee taxes, workers comp, benefits, etc. Worse than that, when you have to let them go or they decide to leave, they take whatever investments in training you made with them. This can cost you dearly in resources that took your business a considerable amount of time to build up.
5.) Acceptance: It is time to seek a better option. The common answer of hiring an employee is costly and unreliable. You need a solution that is flexible and can scale with your demands. You've decided your business deserves better:
"I have to find a reliable service that can meet the requirements of my company and my customers at an affordable cost."
Once you've decided to make customer service a priority that deserves a dedicated, cost effective resource with a proven track record, your only answer is to find yourself a call center. The problem is, not all call centers are created equal. You need an answering service for small businesses that stands out from the competition so you can do the same.
MAP Communications has provided industry leading answering services and call center support solutions to businesses from virtually every industry for over 25 years. With a proprietary call handling platform, live virtual receptionists available 24/7, and an unmatched support team that will help you get started and assist with the set up your customer support script, your business couldn't be in better hands. Now, freeing yourself from the Phone Stages of Grief and stepping aboard is easier than ever with a one-week free trial. Give us a call and start your free trial today.
Here are some related articles you might be interested in:
5 Tips to Grow Your Small Business
How to Maintain a Small Business with MAP Communications
How an Answering Service 7-Day Free Trial Can Change Your Business