Each fall, millions of new and returning students flood the campuses of colleges and universities across the nation. Dorms are moved into, dining halls are full and classrooms that lay dormant a few weeks earlier are now bustling. Even the most organized and highly-esteemed schools can find their administrative teams overwhelmed by the sheer number of calls from families and students the first few weeks of classes.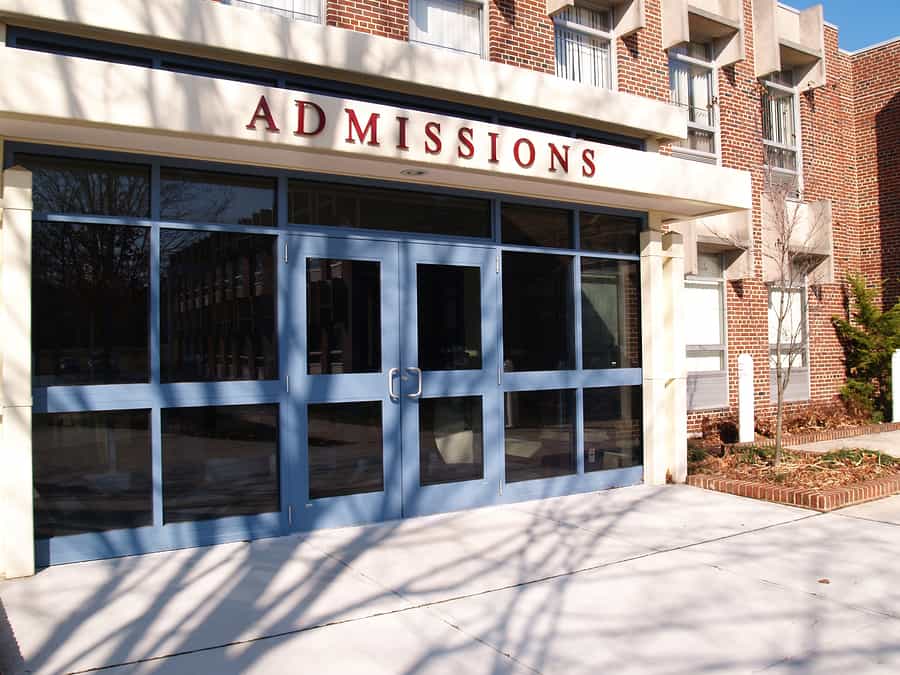 Of course, the calls don't stop once the student body is back in the swing of things. Even after classes are underway, prospective students who are eager to apply for admission call early and often to get their questions answered. Current students dial in to find out about class availability or tuition payments. Parents who worry about their students away from home call with questions about safety. What do all of these calls have in common? They require a patient, professional person on the end of the line to help problem solve. Make no mistake about it: higher education institutions must contend with incoming calls all day, every day.
Elegant Solutions to a Common Challenge
If you and your staff are feeling inundated by calls, consider partnering with an answering service for colleges and universities. It's an efficient solution to a common administrative challenge. With a virtual receptionist handling your calls, you staff can devote their full attention to their to-do lists without being interrupted by the ringing of the phone. This is especially helpful in large institutions with calls needing directed to specific departments. A skilled receptionist can quickly get your callers the answers they need or transferred to the correct department. You can even think of an education answering service as your switchboard operator making sure each call is routed properly.
When your staff heads home for the weekend or the holidays, a virtual receptionist can serve as the voice of your institution. Even while your office is closed and you rest, relax and spend time with your loved ones, a higher education answering service can quell the anxieties of nervous parents and find solutions to common problems that students call about. Since virtual receptionists can work from a script of your design, it's easy to relay important messages to callers in the precise manner of your choosing.
Available in the Busy (and Not So Busy) Seasons
Partnering with a college phone answering service gives you the flexibility necessary to handle the natural ebb and flow of the school year. If you require extra support during the first few weeks, a team of virtual receptionists can provide the help to take messages, transfer calls to the appropriate department and troubleshoot common questions. Your callers will never again feel the frustration of being put on hold or leaving a voicemail and half-heartedly hoping for a returned call.
Once things have settled down, you can dial down your reliance on your answering service partner. Totally customizable, these services are as affordable as they are flexible. Because you're only charged for the time virtual receptionists spend taking care of callers, you're not paying someone to sit around waiting for the phone to ring. Don't need help with calls during normal school hours? You can opt to direct calls to virtual receptionists only after hours and on weekends. The options are endless for busy university administrators eager for solutions.
Of course, should your school endure a natural disaster or other emergency, MAP can also help keep students and their families informed of updates. In such instances, it's critical that callers have 24-hour support. Rather than ask your team to pull all-nighters, put our highly-trained virtual receptionists on the job. In a state of emergency, their calm resolve can offer strength and reassurance to panicked callers.
Support for Your University's Many Departments
Whether you're a huge state school with thousands of students or a small community college with a few hundred, the different departments that comprise your institution require professional support. Our call center for colleges can act as a virtual switchboard, connecting callers with those they most need to talk. From the alumni office to the financial aid office and beyond, our virtual receptionists can help address common questions and direct calls to the correct person.
Even better, MAP Communications offers simple technology troubleshooting and outsourced help desk solutions. When your IT department is feeling overwhelmed by students struggling to connect to the campus WIFI network or log in to their student account, for example, we can provide the tips and tricks necessary to help problem solve. Think of how much time your IT staff will save when they are not being constantly interrupted by the ringing of the telephone.
No matter your requirements, MAP has the experience and professionalism necessary to meet any challenge. Even better, we're eager to improve your school's culture and provide the kind of stellar customer service that students and their families have come to expect from their institutions of higher learning. Reach out today to connect with our friendly team. We'll be happy to consult with you about your options and suggest solutions to the common administrative problems faced by many of our clients in the education industry. We even offer a free trial of our live answering services. With no contracts or obligations required, there's no reason not to give us a try!
Here are some related articles you might be interested in:
Why a 24/7 Answering Service Can Help in an Emergency Situation
24 Hour Help Desk Support for Continuous Service
Around the Clock Support: 24/7 Answering Service for Your University