MAP Communications Minneapolis Answering Service and Answering and Virtual Receptionist Services for Your Minnesota Business
Many local organizations initially partner with MAP Communications to manage their inbound calls because they are looking to increase their efficiency. However, these same organizations quickly discover many more benefits to having a fully integrated Minneapolis answering service once they are no longer oppressed by the constant interruption of the office phone. With a proven ability to stop callers from being sent to voicemail, eliminate hold times and create positive customer service experiences, MAP paves your way to increased customer retention and more sales leads. Just as important as improving the caller experience for your business, MAP Minneapolis answering and virtual receptionist services also expands your ability to support callers by connecting you with a team of highly experienced, US based virtual receptionists that can answer your phones 24 hours a day, 7 days a week, 365 days a year.
MAP Answering Service in Minneapolis – We Serve You by Serving Your Callers
Sometimes success can feel like a blessing and a curse. As your customers increase in number so does the total time needed to give each one the same high level of support and attention they expect and deserve. MAP's Minneapolis call center services solve this time-crunch-crisis by being 100% scalable to meet the requirements that come with success. With MAP answering your calls, you can spend all your time working for your customers, rather than working to answer and organize their calls. Meanwhile, no matter how high your call volume, callers will have positive experiences from the industry-leading level of support MAP is known for.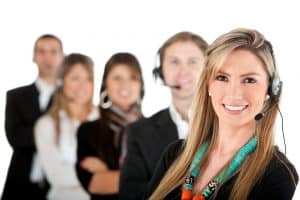 MAP has the fastest pickup times and highest availability to callers in the industry, enabling us to respond to your callers queries quickly. Our powerful proprietary call handling platform allows us to customize the perfect Minneapolis answering service plan for each of our clients. This means we essentially act as an extension of your team that handles calls so your staff can focus on high priority tasks. From after hours answering service in Minneapolis, to overflow and 24 hour call coverage, our live virtual receptionists are always available to help your business succeed.
Why Local Businesses Choose MAP Communications Minneapolis Phone Answering Service
Available 24/7
Affordable Pricing
Bilingual Services
No Contracts
HIPAA Compliant

Proprietary Technology
Customized Scripts/Plans
Employee Owned
Dedication to Your Success
One Week Free Trial
Enjoy Minneapolis while MAP takes care of your phone calls
In the office or out of it, when you run an organization, work is on your mind all the time. Trusting a proven partner like MAP to handle your calls when you are at the office or away might give you the peace of mind you need in order to catch a breath and finally enjoy some of what Minneapolis has to offer.
While we're watching your phones, you could…
Relax at Lake of the Isles. The 109-acre lake has two islands and nearly 3 miles of shoreline. It is famous as a place to ice skate and play hockey in the winter, and is right by downtown.
Right on the banks of the Mississippi, the Mill City Museum on 2nd Avenue is a great and educational way to spend an afternoon. Actually built on the ruins of what was once the world's biggest flour mill, the museum is one of the top things to do in Minneapolis according to TripAdvisor.
Catch some culture at  the Minneapolis Institute of Art. The 3rd Avenue institute features some 80,000 works of art spanning 4,000 years of history. This is a must see for anyone whether you're just visiting town or you're a Minneapolis native.
Rise To The Challenge With MAP Minneapolis Call Center Services
Let MAP help you reach and surpass the level of success you've been working so hard to achieve. Call today and start your No-Risk, 7 Day Free Trial of our Minneapolis answering service. We're confident you'll like the way we seamlessly integrate as part of your team.
Answering Service in Minneapolis and the Surrounding Communities
Area Code: 612

Zip Codes: 55111, 55401 – 55419, 55421, 55423, 55430, 55440, 55450, 55454, 55455, 55458 – 55460, 55467, 55470, 55472, 55474, 55478 – 55480, 55483 – 55488

We provide live Minneapolis answering services all throughout the state. Here are some other MN markets we serve: St. Paul, Duluth, Rochester, Bloomington, Brooklyn Park, Plymouth, Coon Rapids, Eagan, Burnsville

Contact us today to learn more about our live answering services in Minneapolis, or to get your free trial started.