MAP Communications Santa Ana Answering Service and Call Center Solutions for Your California Business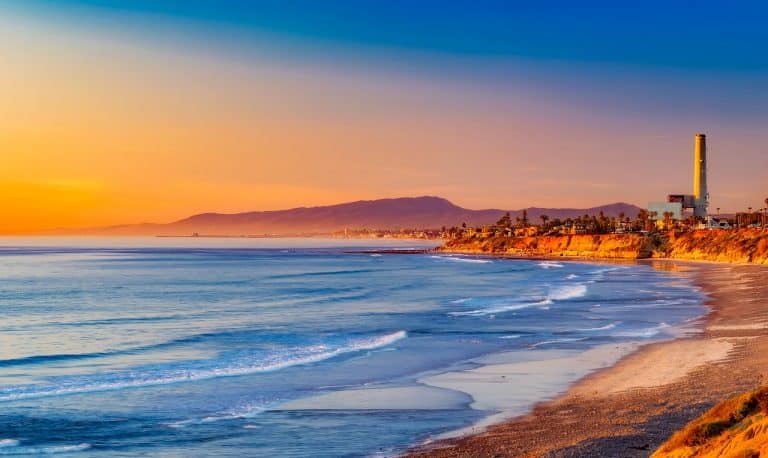 Santa Ana, CA is one of the 100 largest cities in the entire U.S. Can you imagine how many businesses exist here and how much commercial and consumer traffic a city like this drives on a daily basis? Well, if your business is here, you already know! And you also know how many phone calls you receive each day – and how many interruptions you have every day. Let MAP Communications Santa Ana answering service relieve some of your stress and help you out.
MAP's professional, live call answering service in Santa Ana, CA is available 24/7/365 to take your overflow (or overnight) calls, to provide excellent customer experiences, and even help your business capture more sales leads. Our Santa Ana call center solutions can help you grow your business all while keeping personnel costs down, since you won't have to hire extra staff to take those calls. No matter what industry your business is in, MAP friendly, remote receptionists will learn your business inside and out (via a customized script) to answer calls as well as provide monthly reports.
Being competitive in Santa Ana often means choosing between the big things on your to-do list and all the small things that pop up during the day. With MAP Communications, you won't need to make that choice. Our staff will handle all the calls, customer service, and appointment scheduling tasks while you get the most productivity out of your uninterrupted day. Even after you've focused on all your important to-dos during the day, we'll keep your phones covered with our after-hours answering service in Santa Ana. That way, you can rest easy knowing that your business is in good hands.
Why Local CA Businesses Choose MAP Communications Santa Ana Answering Service
Available 24/7
Affordable Pricing
Bilingual Services
No Contracts
HIPAA Compliant

Proprietary Technology
Customized Scripts/Plans
Employee Owned
Dedication to Your Success
One Week Free Trial
Things to Do and Local Business Resources in Santa Ana, CA
Santa Ana, CA has plenty to offer and lots to enjoy. Once you've got the MAP team of virtual receptionists on your team to take care of all your callers after hours, you'll be free to get some R&R or check out some of the great things Santa Ana has to offer like…
Bowers Museum: This museum focuses on cross-cultural, world-class exhibitions, speeches, art classes, expeditions, kid's art education programs, and other special group programs.
Santa Ana Zoo: This well-known zoo boasts more than 20 acres with over 250 animals mainly from Central and South America.
Playground DTSA: Reserve dinner at this multi-course, often-themed restaurant where the only sign on the door is "Trust" meaning you have to trust the chef. This restaurant is owned by Great Food Truck Race winner Jason Quinn.
Are you looking to start or grow a business in Santa Ana? Here are a few helpful resources to light your fuse…
SBA (Small Business Authority): Serving Orange County, this non-profit organization provides free counseling to small businesses and organizations, free advisers, and technical assistance.
SBDC (Small Business Development Center): In partnership with the SBA, the SBDC helps small corporations and entrepreneurs in Santa Ana, CA build their companies by supplying counselors at no charge who can guide on how to market, manage or fund a business, and create a business plan, as well as take free or low-cost workshops.
Santa Ana Public Library: More than 240,000 books; 12,000 videos; 10,000 audio recordings; 300 magazine subscriptions and 8 newspapers; 1300+ e-books, and 50 online databases are available to Santa Ana library patrons, as well as research and information centers and multilingual staff. Computers for all ages, tutoring, a teen center, and youth story time are also available.
Let MAP Santa Ana Answering Service Handle Your Business Calls
MAP Communications Santa Ana call center services are designed to help make your life easier and help you manage your business better. Get more focused during your business hours and get your free time back during non-business hours. Try our professional, live, virtual receptionist services in Santa Ana for one week and see how it changes your life – and your business. If you don't like it, there's no risk and no charge. But we think you're going to love it! Let MAP Santa Ana answering services set you and your business up for success today!
Answering Service in Santa Ana, CA and the Surrounding Communities
Santa Ana Area Codes: 657, 714, 949

Santa Ana Zip Codes: 92701 – 92707, 92711, 92712, 92735, 92799, 92866, 92868

We provide live Santa Ana answering services all throughout the state. Here are some other CA markets we serve: Los Angeles, San Diego, San Jose, San Francisco, Fresno, Sacramento, Oakland, Long Beach, Anaheim

Contact us today to learn more about our live answering services in Santa Ana, or to get your free trial started.