We can learn a lot about life – and about customer service – when we go to the movies. While inspirational films like Forrest Gump and The Blind Side can motivate us to be better human beings, even less critically-acclaimed movies can inspire us to do better. While not exactly an Oscar winner, the 2003 Will Ferrell movie Elf gives viewers more food for thought than you might expect. If you're working with customers during the holiday season, here are five lessons we can all take from the adventures of Buddy the Elf.
Be Enthusiastic
If there's one word to describe Will Ferrell's character Buddy, it's enthusiastic. He excitedly wanders through New York City, congratulating a coffee shop touting "world's best coffee" and hugging everyone he meets. While played up for comedic effect, Buddy's behavior wouldn't be out of place at companies known for their great customer service. Singing Christmas carols and offering hugs to your clients may not be the best idea, but we can all learn a thing or two about the importance of enthusiasm in the workplace.

Whether you're an entrepreneur at the helm of your start-up or an administrative worker helping to keep the lights on, enthusiasm for your work can go a long way. Some find the holiday season particularly stressful, with pressure to buy lots of gifts and to keep the family happy. Even if you've got challenges weighing heavily on your mind, it pays to stay positive when interacting with customers.
Keep the Faith
Buddy's journey to find his family begins when Santa tells him that his biological father is on the naughty list. Shocked by the discovery, Buddy treks to New York City to help steer his father to the path of redemption. Buddy's belief in the inherent good of everyone benefits him in unexpected ways throughout the film, but it is his unrelenting faith in his family that is truly inspiring.

This time of year, it's easy to demonize crabby callers and dismiss them as someone else's problem. Rather than buy into the cynicism of the season, embrace the faith that Buddy exemplifies. Giving customers the benefit of the doubt isn't just good customer service practice. Doing so can reenergize your own commitment to your goals at work.
Spread Cheer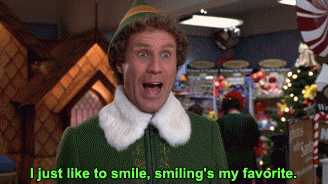 "The best way to spread Christmas cheer is singing loud for all to hear" is Buddy's lifelong motto. From his early days at the North Pole to his shifts at the department store, he embodies Christmas spirit with ease. Buddy is not just enthusiastic about his holiday cheer, but he's eager to share it with everyone he meets. Anyone working in a customer service-based industry can benefit from a similar attitude.
When it comes to stellar customer service, after all, it's not simply about meeting needs. Sure, it's important to problem solve, but you've got to keep pushing until you've left your customers with smiles on their faces. As Buddy can probably tell you, this kind of contagious joy doesn't stop once your customer leaves the store or hangs up the phone. They'll continue to share their excitement and cheer with anyone they might speak to about your services!
Go Above and Beyond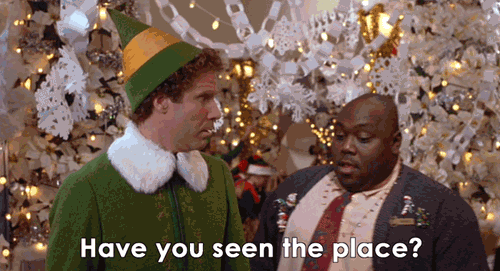 In one particularly memorable scene, Buddy the Elf stays overnight at his department store job to prepare for Santa's arrival. As his co-workers head home for the evening, Buddy rolls up his sleeves to create a winter wonderland. He pulls stuffing out of pillows to create snow, fashions welcome signs out of Light-Brites and makes about a thousand hand-cut paper snowflakes. The result is breathtaking, leaving shoppers in awe of the store's displays. While his superiors aren't exactly pleased Buddy went off-book, the value he adds to the store is undeniable.
While we don't advise going against the direct orders of your supervisor, we would recommend sharing Buddy's eagerness to go above and beyond what is asked of him. Rather than following the bare minimum required of you, find little ways to exceed the expectations of your customers. In the hustle and bustle of the holiday season, those little things can leave a lasting impression, earning you customers for life.
Apologize Genuinely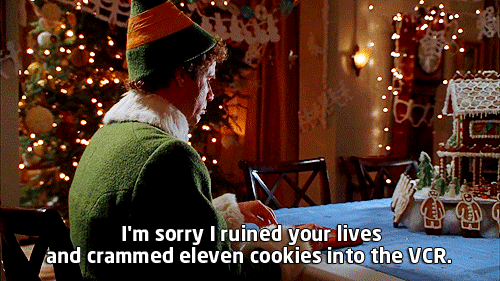 When Buddy the Elf makes a mistake, he owns it. There's no scene that illustrates this better than when Buddy pens an apology letter to his father. "I'm sorry I ruined your lives," he writes, "and crammed eleven cookies into the VCR." Though comedic, the scene shows just how sincere Buddy is in sad and happy times alike.
It's an important lesson for anyone working in the customer service industry to consider. We all make mistakes. Sometimes the mistakes aren't our own, but it's crucial to represent your company rather than passing the buck. When it comes time to eat crow, do so with genuine remorse.
No matter what holiday movie favorite inspires you, the lessons we learn from the movies can almost always be applied to tricky customer service situations. In need of an extra boost of customer service magic this season? Reach out to MAP Communications and we'll provide stellar customer support every time your phone rings!
Here are a few other articles you might be interested in:
Preparing Your Business for the Holiday Season
How to Win at Customer Service during the Holidays