MAP Communications Salt Lake City Answering Service and Call Center Solutions for Your Utah Business
No matter your industry, human connection is critical to winning business and earning clients. In an era when automation has replaced many of these connections, it's more important than ever before to offer your callers a professional, helpful voice on the end of the line. A Salt Lake City answering service can provide 24 hour support, guaranteeing you never miss an opportunity and your clients are never sent to voicemail. We believe this level of customer service is crucial to building a successful business in the 21st century.
MAP Communications answering services in Salt Lake City can help you and your team focus on the most important tasks on your to-do list. Imagine how much more you could accomplish in a day if you weren't constantly being interrupted by the ringing of a telephone. A Salt Lake City call center service can allow you and your colleagues to focus on the daily operations of your business rather than on putting out fires as calls come in. Our team of experienced and highly trained virtual receptionists are experts at discerning whether a call is urgent and should be transferred to you and your staff or if it can wait and a message should be sent instead. In addition to our Salt Lake City answering services, you'll also gain access to our full suite of online tools, which allow you to take a glance at call data and even pick out specific calls to listen back on.
Why Local Businesses Choose MAP Communications Salt Lake City Answering Service
Available 24/7
Affordable Pricing
Bilingual Services
No Contracts
HIPAA Compliant

Proprietary Technology
Customized Scripts/Plans
Employee Owned
Dedication to Your Success
One Week Free Trial
Don't be surprised if business picks up after you partner with MAP. A Salt Lake City virtual receptionist can provide such positive customer service experiences that your clients will be more willing than ever to recommend you to friends. With customer reviews becoming more and more commonplace for every kind of business and service, this kind of word of mouth advertising can mean a lot. Your online ratings may also soon reflect the excellent customer service you'll be associated with after working with an answering service in Salt Lake City, UT.
Put Your Office Calls on Auto Pilot with MAP Salt Lake City Answering Service So You Can Enjoy All That Your Corner of Utah has to Offer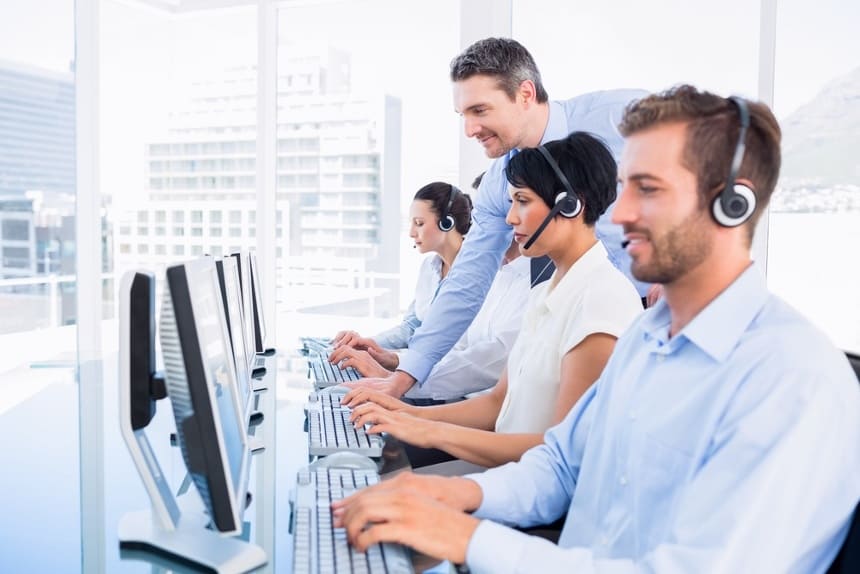 In addition to all of these benefits, you'll also gain the freedom to relax and enjoy everything Salt Lake City has to offer. There's no need to be chained to your desk all weekend when MAP is on the job. Instead, you can rest easy knowing that your customers are in good hands. This knowledge will allow you to go for a hike in Big Cottonwood Canyon, take the family to catch a game at Smith's Ballpark or bring a date to Clark Planetarium. Round out your day with a scenic dinner at Log Haven, or dig into some slow-smoked brisket at R&R. With so much to see and do, you'll wish you had partnered with MAP sooner!
There are plenty of reasons to seek out call center services in Salt Lake City, UT, but a free trial makes it all the more tempting. That's why we're offering a free, week-long trial of our live answering services. If you're ready to see how MAP Communications can make your office more efficient, begin your free trial today.
Live Answering Service in Salt Lake City, UT and the Surrounding Communities

Salt Lake City Area Codes: 385 and 801

Salt Lake City Zip Codes: 84044, 84050, 84101 – 84106, 84108 – 84116, 84119, 84120, 84122, 84128, 84132 – 84134, 84136 – 84138, 84139, 84141, 84143, 84145, 84147, 84148, 84150 – 84152, 84158, 84180, 84184, 84189, 84190, 84199

We provide live Salt Lake City answering services all throughout the state. Here are some other Utah markets we serve: Ogden, Provo, Sandy, Orem, Taylorsville, St. George, Layton, West Valley City, West Jordan

Contact us today to learn more about our live answering services in Salt Lake City, or to get your free trial started.