MAP Communications Answering Service in Florida
Choose your community or read on to learn more about our Florida call center services.
MAP 24 hour answering services and call center solutions in Florida are provided by our experienced, live virtual receptionists who create ideal first impressions and happy callers.
Business owners in Florida know that customers have a lot of choices when it comes to where they can get their products or services. If a customer calls your business seeking support and you are not available, there's a good chance one of your competitors is. This is why so many businesses in The Sunshine State have selected MAP Communications as their Florida call center solution.
With MAP, Florida businesses have been able to extend their previous office hour availability exponentially and are now servicing callers 24 hours a day, seven days a week. Whether you're a small business with fluctuating needs or a large company who handles high call volumes, your business will enjoy the ability to tap into MAP's professional pool of friendly virtual receptionists in Florida. Our team is standing by and ready to take your calls every minute of every day so you'll never miss another opportunity to provide great customer service or capture a new sales lead.
Beyond requiring increased availability and scalability, businesses in Florida also require the ability to serve a highly diverse community given that over a quarter of the state's population speaks a language other than English. Fortunately, organizations who partner with us are able to benefit from a highly trained staff of bilingual virtual receptionists who are ready to assist and serve your callers with the same level of professionalism and care that you would.
Combine these industry leading benefits with our proprietary call handling platform and you have a Florida phone answering service robust enough to support a billion-dollar corporation, but at an affordable rate designed to be flexible for small businesses.
"Having MAP Communications allows for a better night's sleep. We were able to customize a system with MAP as if my own staff were fielding the calls. On emergency calls, MAP continues to call the provided phone numbers until they speak to someone on our staff, which ensures a fast response. Most importantly, knowing that calls are recorded for accuracy purposes helps in today's business environment."
DANIEL D.
Business Owner
Top Benefits Your Business Gains When Using MAP's Answering Service in Florida
Prevent Wasting Your Time
There is a reason you are the leader of your business. You have vision for where the company is going and you are uniquely qualified to handle some of the higher level responsibilities that simply won't get managed without your time and attention. Protecting that time from being wasted on tasks that could be done by someone else can be critical to the success of your business. With a Florida answering service, you are able to put a reliable resource between you and arguably the most distracting object in any business in the Sunshine State: the phone.
Preserve Money
Money is the means to solve virtually every problem in business. However, making the right choice about what solution to invest that money in can be tough. It might be tempting to consider simply hiring an employee to throw at a set of problems so you can try to move your focus towards higher level tasks. Unfortunately, employees can be unreliable and expensive. With a professional Florida call center solving a specific set of problems for a pay-as-you-use rate, you get a dependable result for an affordable price; giving each dollar you spend a measurable ROI. Now that's smart spending.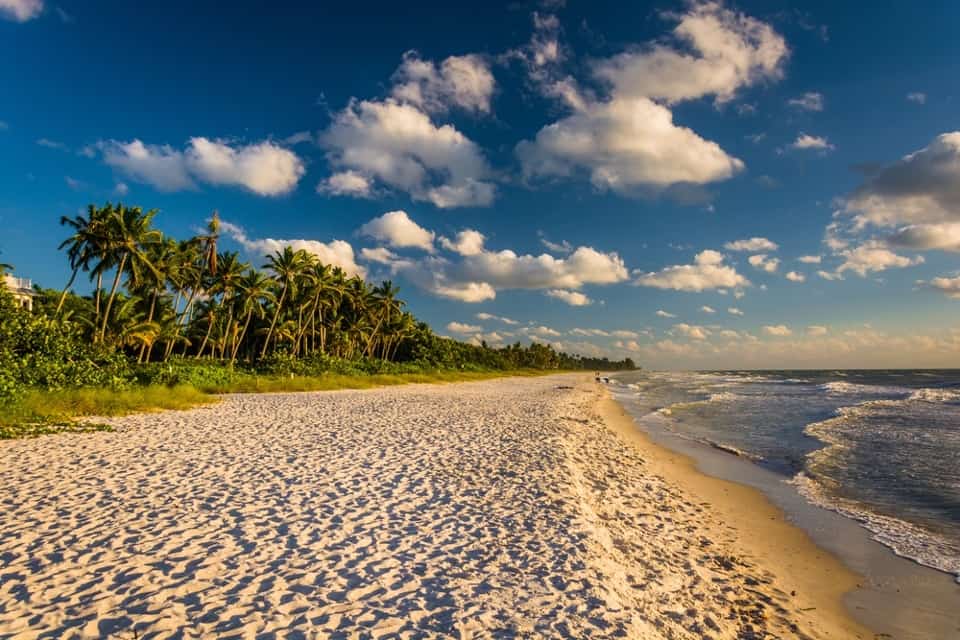 Finally Go On Vacation
You've worked hard and your family misses you. It is finally time to take a vacation. Luckily, this won't be a problem when you have a 24 hour Florida call center managing your calls while you're away. If you are still concerned something might need your attention while you're away, you can have our agents notify you immediately via email, text, or call for specific types of situations you need to be involved with. This way you have the peace of mind knowing that everything is handled and emergencies won't be left unattended.
Grow Your Business
You've been priming your business for growth. Companies have failed from having too much success too fast and not being ready to support it. If your product or service somehow became an overnight success, how would you manage to handle all of the inbound calls? Setting your business up with a scalable call center solution in Florida can enable your company to handle an influx of unexpected calls at a moment's notice and not miss a beat. With MAP Florida virtual receptionist services, agents will have access to the call response resources your customers need to get their questions answered right away so you don't have to go through the costly experience of training new staff as your company grows.
Read more about the ways an answering service in Florida can assist your business: The Top 8 Benefits of Partnering with an Answering Service
Contact us today to get your organization a no-obligation 7 Day Free Trial, of MAP's industry leading Florida phone answering services. A member of our friendly, experienced onboarding team will walk you through the simple setup process and help you develop a script customized to fit your unique requirements. Once you've experienced a full week of free answering service in Florida the only question you'll be left wondering is why you didn't get started sooner.
"I do not miss a service call by having the service transfer them directly to me, I was pleasantly surprised. The only regret that I have is not doing this sooner!"
HOWARD L.
Business Owner
The majority of our Florida answering service customers live and work in one of these counties: Miami-Dade, Broward, Palm Beach, Hillsborough, Orange, Pinellas, Duval, Lee, Polk, Brevard. But we provide the same excellent call center service to businesses across the entire state of Florida.